disclosure: this post may contain affiliate links. please visit my disclosure policy for more details.
When I first started reading this book, I wasn't a big fan of Vivian. She was uppity and spoiled, and I wasn't a big fan of her personality. Now, I love J.C.'s writing, so I read on nervously, hoping I would warm up to her heroine. Thankfully, I did.
At first, Vivian's character comes across as vapid and judgmental. She's a city girl who was born with a silver spoon in her mouth and is used to living in the lap of luxury. She's also very vain and cares entirely too much about her reputation and what other people think of her; frankly, she's someone I would never think to be friends with, which was partly why I balked while reading about her at first. And then, she finds herself in this town in the middle of nowhere, and suddenly her character just … blossoms. A lot of this transformation has to do with Gretta, the old woman who has no filter who offers Vivian a room to stay in. Gretta is absolutely hilarious and was a huge part of why I loved this book. She was so unbelievably good for Vivian, and rather than treating her with kid gloves, Gretta thrust her right in the middle of it all. She even had Viv taking up her mantle as cook for the men who work on her property! Those scenes were a hoot, especially when Vivian first starts and she burns–count 'em–four pounds of bacon. Reading how these big, tough cowboys were choking down the awful burned bacon was hysterical, lol.
Of course, speaking of cowboys, that brings us to Vivian's love interest … the very sexy, very sarcastic Nash. I loved Nash immediately. They meet when Vivan's tire blows out on the outskirts of town and he changes it for her. There're some obvious sparks flying, but Vivian is coming out of a nasty divorce and she doesn't want to think about entering another relationship. Plus, she figures she'll never see him again, so why start anything? Of course, fate has other plans, as it always does 😉 Nash is grumpy and hardheaded and so sarcastic, and he has a chip a mile wide on his shoulder. They both have ideas in their head of who the other person is, and of course, they're both wrong but too stubborn to admit it. Ms. Matchmaker herself–otherwise known as Gretta–does her best to bring these two together, despite their harsh judgment of each other and very obvious bullheadedness. According to everyone in the town, Gretta never fails in her matchmaking. Hmmm … 😉
There are multiple complications that are brought into this book that I won't mention here–spoilers!–but let me just say that I loved how these complications were presented and handled. And while this book ends on a bit of a cliffhanger, it was also a nice ending for the first part of this duet.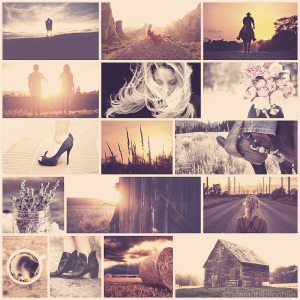 Honestly, this book reminded me a lot of a Hallmark movie (which I love). Spoiled rich girl who secretly has a heart of gold ends up in a small town with nowhere else to go, falls for one the locals who just happens to be a ridiculously handsome and sarcastic cowboy, and she learns to appreciate the things she had been taking for granted. It was sweet, and while the budding relationship between Vivian and Nash are definitely at the forefront of the story, the book mostly focuses on Vivian discovering who she truly is and the friendships she's building with the people of this quaint little town. I greatly enjoyed this book and I can't wait for the next one!
Let me know if you read this book and what you thought of it in the comments 🙂 I'm always up for a good book discussion!!
Happy reading!

* This post includes affiliate links, which means if you purchase anything using that link I'll make a small commission. This comes at no extra cost to you, but it helps me out a lot <3
Follow me for more book-related reviews, news, and more!