disclosure: this post may contain affiliate links. please visit my disclosure policy for more details.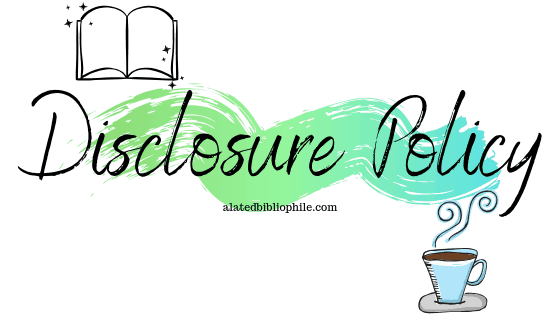 As a blogger, I have to disclose any gifts/freebies/compensation I may receive.
This blog accepts forms of cash advertising, sponsorship, paid insertions or other forms of compensation. The primary form of compensation is through affiliate links, which I also disclose in my posts, as well as the sidebar on my website.
While I write reviews for both books I enjoy and don't particularly care for, I try to leave it up to you whether you want to purchase the book or not. I will usually provide a link to the book and it's up to you whether you'd like to try it out or not.
Sponsored posts are where someone is paying me to write about their product. If I ever do one of these, I'll make sure to be clear about it being a paid post.
I am a participant in the Amazon Services LLC Associates Program, an affiliate advertising program designed to provide a means for us to earn fees by linking to Amazon.com and affiliated sites.
The views and opinions expressed on this blog are purely my own.
I do promotional posts for books–cover reveals, release blitz, blog tours–that I haven't necessarily read. I feel that independent authors deserve to be promoted and that's what I try to do with this blog, whether I've read their work or not.
This blog is written and edited by me, Marisa Nichols. If you have any questions, please feel free to contact me.