disclosure: this post may contain affiliate links. please visit my disclosure policy for more details.
I apologize for just how freaking late this post is 😅 But I finally have it all written up!
In 2021, I read around 115 books (some I didn't keep track of), but with anything we read, there are always some that stand out. Here is a list of my absolute favorite reads of 2021. Let me know if you've read any of these or if you're planning to!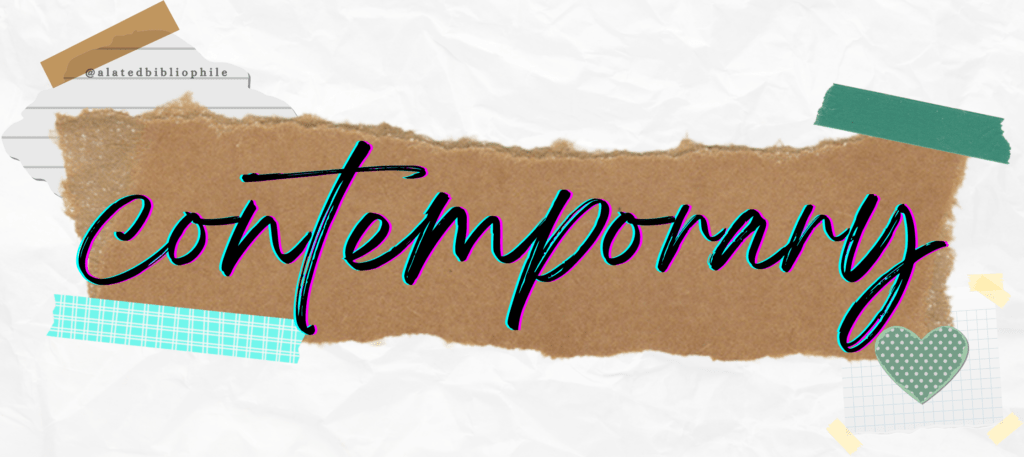 Knot My Type by Evie Mitchell
He doesn't do relationships.
She doesn't do flings.
Everything they thought is about to unravel…
Frankie
When you say you're a sexologist, people imagine Marilyn Monroe. They don't expect a woman who uses a wheelchair. As the host of the All Access Podcast, I'm breaking barriers, crushing stigmas, and creating sexual connections that are fulfilling for my fans. I'm like cupid, but with pink hair and fewer diapers.
Only, I've hit a snag. A lovely listener wants some advice about accessible rope play and I'm drawing a big fat blank. Which leaves me with no option but to get out there and give it a go.
Which is how I meet Jay Wood—rigger, carpenter, and all-round hottie.
I'd be open to letting him wine and dine me—only Jay isn't my type. He's not a one-girl kind of guy. Monogamy isn't even in his vocab, and I'm not a woman who'll settle for being second choice.
But the closer we get, the more Jay has me tied up in knots.
And it's making me think, maybe I could compromise and accept a little Wood in my life. Even if it's only temporary.
Jay
Frankie's funny, intelligent, and ridiculously sexy. This should be a no-brainer. A little fun in the sheets, and a little romp with some ropes—simple.
Only the infuriating woman is asking for more. I'm not that kind of guy. I wouldn't even know how to be that kind of guy. I'm the definition of easy.
It'll be fine. We'll be friends. Just friends.
So, why does my heart feel frayed? And why is it I can't help but consider taking the ultimate leap of faith—tying myself to Frankie. Permanently.
Blurb from Goodreads.
---
Disability representation + hero teaching heroine about sexy times in new ways 😍
Goodreads | Amazon | Book Depository
Wendy, Darling by Rebecca F. Kenney
A grown-up and depressed Peter Pan is fighting to protect Neverland from the realm-conquering Commodore Hook. When Peter's runaway shadow shows up at Wendy's workplace, she's eager for the chance to visit Neverland again, to help protect it–and sure, to see the Fae man she's been in love with for ten years. But Neverland is far different than Wendy remembers, with monsters both literal and human-shaped threatening everything Peter has tried to build.
Adult romance, mild-to-medium heat, cliffhanger ending with HEA in Part 2
Blurb from Goodreads.
---
Grown-up Peter Pan and Wendy 😍😍 This one [plus book 2, Captain Hook,] was easily in my top 5 favorites from last year. I'm counting the duet as a whole, considering it's their story told in two books. Please read this duet!
Hades by Rebecca F. Kenney
Let's get one thing straight. I never wanted Persephone to live in the Underworld.
But I owed Peter Pan a favor, and even I don't want to screw over an influential Fae like him. So when he asked me to take Persephone to the Realm of the Dead with me, for her protection, I had to say yes. Persephone was in the Neverland realm for decades, living as a child among the Lost Kids, hiding from people who crave her abilities.
Now she's here in the Underworld, with a new adult body to match her true inner age, and I'm starting to regret my decision to let her live in my palace–because not only is she temptingly gorgeous, she's also far more powerful than I realized.
Maybe even more powerful than I am.
I've never met anyone like her. And I'm not sure I can resist her.
This Hades & Persephone retelling is told in dual point-of-view with a guaranteed happy ending. It is set in the Immortal Warriors universe. While it can be read as a standalone, it will make more sense if you read "Wendy, Darling" and "Captain Pan" first.
For fans of Scarlett St. Clair, Emma Hamm, Eliza Raine, and Rose Wilson.
[TW: –mild age/consent/innocence issues that are resolved; mention of self-harm and suicide ideation; parental abuse]
Blurb from Amazon.
---
Another Rebecca F. Kenney book? Yes.
The story of Hades and Persephone is one of my all-time favorite myths and I've been super excited about the surge of retellings, and this one certainly didn't disappoint. Love, love, loved this one!
The Cruel Prince by Holly Black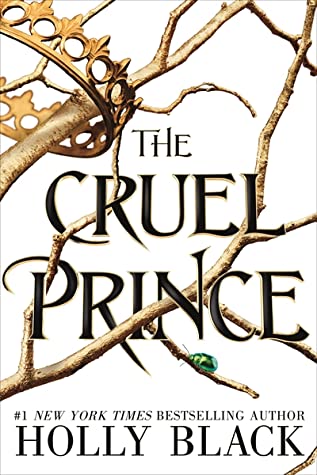 Of course I want to be like them. They're beautiful as blades forged in some divine fire. They will live forever.
And Cardan is even more beautiful than the rest. I hate him more than all the others. I hate him so much that sometimes when I look at him, I can hardly breathe.
Jude was seven when her parents were murdered and she and her two sisters were stolen away to live in the treacherous High Court of Faerie. Ten years later, Jude wants nothing more than to belong there, despite her mortality. But many of the fey despise humans. Especially Prince Cardan, the youngest and wickedest son of the High King.
To win a place at the Court, she must defy him–and face the consequences.
As Jude becomes more deeply embroiled in palace intrigues and deceptions, she discovers her own capacity for trickery and bloodshed. But as betrayal threatens to drown the Courts of Faerie in violence, Jude will need to risk her life in a dangerous alliance to save her sisters, and Faerie itself.
Blurb from Goodreads.
---
Chances are, you've seen this one all over #booktok. In my opinion, it's well worth the hype.
Also, I fricken loved Cardan 😍
Goodreads | StoryGraph | Amazon | Book Depository
Rhapsodic by Laura Thalassa
Callypso Lillis is a siren with a very big problem, one that stretches up her arm and far into her past. For the last seven years she's been collecting a bracelet of black beads up her wrist, magical IOUs for favors she's received. Only death or repayment will fulfill the obligations. Only then will the beads disappear.
Everyone knows that if you need a favor, you go to the Bargainer to make it happen. He's a man who can get you anything you want… at a price. And everyone knows that sooner or later he always collects.
But for one of his clients, he's never asked for repayment. Not until now. When Callie finds the fae king of the night in her room, a grin on his lips and a twinkle in his eye, she knows things are about to change. At first it's just a chaste kiss—a single bead's worth—and a promise for more.
For the Bargainer, it's more than just a matter of rekindling an old romance. Something is happening in the Otherworld. Fae warriors are going missing one by one. Only the women are returned, each in a glass casket, a child clutched to their breast. And then there are the whispers among the slaves, whispers of an evil that's been awoken.
If the Bargainer has any hope to save his people, he'll need the help of the siren he spurned long ago. Only, his foe has a taste for exotic creatures, and Callie just happens to be one.
Blurb from Goodreads.
---
Another one you may have seen on #booktok, and yet another one that people seem to either love or absolutely hate, lol.
Obviously, since it's on my list, I loved this book. I thought it was worth the hype and I loved the story. I haven't continued the series, but it's on my ever-growing list of books to read this year.
Goodreads | StoryGraph | Amazon | Book Depository
A Court of Mist and Fury by Sarah J. Maas
Feyre survived Amarantha's clutches to return to the Spring Court—but at a steep cost. Though she now has the powers of the High Fae, her heart remains human, and it can't forget the terrible deeds she performed to save Tamlin's people.
Nor has Feyre forgotten her bargain with Rhysand, High Lord of the feared Night Court. As Feyre navigates its dark web of politics, passion, and dazzling power, a greater evil looms—and she might be key to stopping it. But only if she can harness her harrowing gifts, heal her fractured soul, and decide how she wishes to shape her future—and the future of a world cleaved in two.
Blurb from Goodreads.
---
Talk about being late to the party, lol. I finally started this series–at the very end of 2021, no less–and once I started reading, I could not put it down. Thankfully, I bought the 4 book bundle, so I was able to binge-read it, lol.
I didn't include ACOTAR, since after reading ACOMAF I absolutely hate Tamlin, lol, but this book? *chef's kiss* Pure masterpiece, an absolute work of art. (Please note: I still think ACOTAR is a great read, I just much, much prefer the Feyre + Rhys storyline once it starts)
Goodreads | StoryGraph | Amazon | Book Depository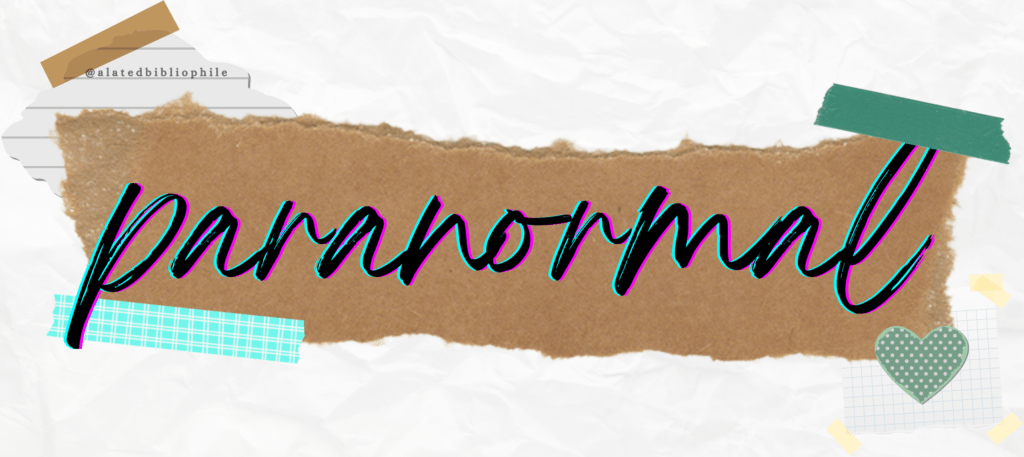 Haunted Real Estate: Where's Gary? by J.C. Valentine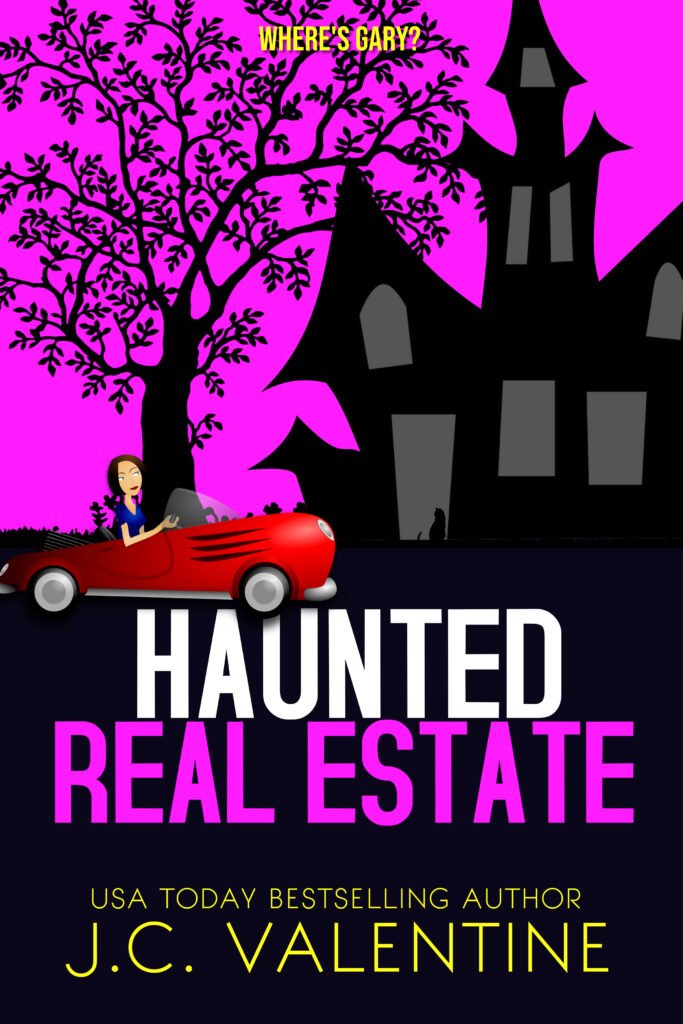 When a distant relative dies, Claire Montgomery inherits an ages old house with a storied past. Intending to flip it for profit, she travels to a quaint burrow in the middle of nowhere and becomes the talk of the town. Or maybe it has more to do with the house that everyone claims is haunted by a history that's even more mysterious than Claire could ever imagine. Can she finish the renovations and get out of Dodge before the quest for a profit kills her?
---
If you've read any of my previous blog posts, y'all know I adore J.C. Valentine. She's one of my unicorn authors–I will read anything she writes. This was such a fun and mysterious read!
Her Soul to Take by Harley Laroux
Leon
I earned my reputation among magicians for a reason: one wrong move and you're dead. Killer, they called me, and killing is what I'm best at.
Except her.
The one I was supposed to take, the one I should have killed – I didn't.
The cult that once controlled me wants her, and I'm not about to lose my new toy to them.
Rae
I've always believed in the supernatural. Hunting for ghosts is my passion, but summoning a demon was never part of the plan. Monsters are roaming the woods, and something ancient – something evil – is waking up and calling my name.
I don't know who I can trust, or how deep this darkness goes.
All I know is my one shot at survival is the demon stalking me, and he doesn't just want my body – he wants my soul.
Her Soul to Take is book 1 in the Souls Trilogy. Although all the books are interconnected, they are stand-alone and can be read in any order.
Content Warning
This book contains graphic sexual scenes, violence, kink/fetish content, horror elements, and depictions of hard kink/edgeplay. This book is strictly fictional and is not meant to represent realistic expectations of BDSM or kink.
Kinks/Fetishes Within: consensual non-consent (CNC), breathe play/choking, bloodplay, spit, needle play (body modification fetish), pain play, fear play, public play, bondage, restraint, spanking/impact play.
---
This was such a good, albeit totally wild, read. Dark, somewhat taboo, and super sexy.
Goodreads | StoryGraph | Amazon
Rejected by Jaymin Eve
My father made a terrible mistake. One I'm left paying for.
As a wolf shifter growing up in a strong pack, I should be living my best life. But after my father tried to kill the alpha, I'm labeled an outcast, traitor, less than dirt.
When I can't take pack life any longer, I run, but apparently they don't like losing their punching bag. Torin, the alpha's son, drags me back before my first shift… a shift that will reveal my true mate.
I never could have predicted who mine would be, but the moment my wolf looks upon him, I'm filled with hope for a brighter future.
After all, no one ever rejects their true mate, right?
Wrong. Very wrong.
When the wolves attack, my soul screams for vengeance, and somehow I touch the shadow world. Somehow I bring him to our lands.
The Shadow Beast. Our shifter god. The devil himself.
Turns out being rejected by my mate was only the beginning.
Blurb from Goodreads.
---
Shifter god + rejected mate = pure hotness.
Goodreads | Amazon | Book Depository
Kings of Grove Academy: Mania by Katie May
ELODIE
Everyone fears them.
Except for me.
The kings who rule Grove Academy don't scare me, not with their gentle touches, sweet words, and smiles reserved only for me. But maybe…
Maybe I should be scared.
THE KINGS
We watch her. Protect her. Love her.
There's a word for people like us—psychopaths.
But how can we be psychopaths, when we protect the one person who deserves it? Someone so sweet and innocent, she's completely oblivious to the horrors plaguing our elite town?
The cops call us serial killers.
We call ourselves hers.
This is a dark reverse harem romance with secret societies, dangerous cults, serial killers, and a sweet girl planted smack dab in the middle of it all.
Blurb from Goodreads.
---
Katie May is one of my absolute favorite indie authors. This one is a little on the darker side and so good. I'm very anxiously awaiting book 2!
Broken Bonds by J. Bree
After the death of my mother and her Bonded, I was relieved to find my own Bonds.
I was sure everything would be okay if I had them.
It wasn't.
The fate of our people is in my hands and I know we're better off if I'm alone.
After five years on the run, I'm caught and dragged back to face the men I ran away from.
I thought I was doing the right thing.
Now, I'm not so sure.
North, Nox, Gryphon, Atlas, and Gabe may never forgive me but one thing is for sure.
I won't ever forgive myself.
Blurb from Goodreads.
---
This book. Ugh. So, so good. Such a unique take on a paranormal world and a story that left me reeling.
Goodreads | Amazon | Book Depository
Savage Vandal by Heather Long
Emersyn Sharpe doesn't belong in our world
In fact, the very last place she should be is with us. But someone is hurting her. We've all seen it.
We tried to ignore the warning signs. We tried to trust the people around her.
We tried to believe in her world.
Too late.
When she nearly died in front of us, we had to act.
We took her.
She doesn't belong in our world, but I'll be damned if someone lays a finger on her under my watch.
I'll kill them first.
Now that she's here… I don't know if I can let her leave.
I'm Jasper Horan, anyone who tries to take her will have to go through me and my boys.
You've been warned.
Blurb from Goodreads.
---
Such a cool, unique storyline! I love the idea of an aerial dancer totally taking these men by surprise. Fantastic read.
Goodreads | Amazon | Book Depository
Killer Beauty by Eva Chance & Harlow King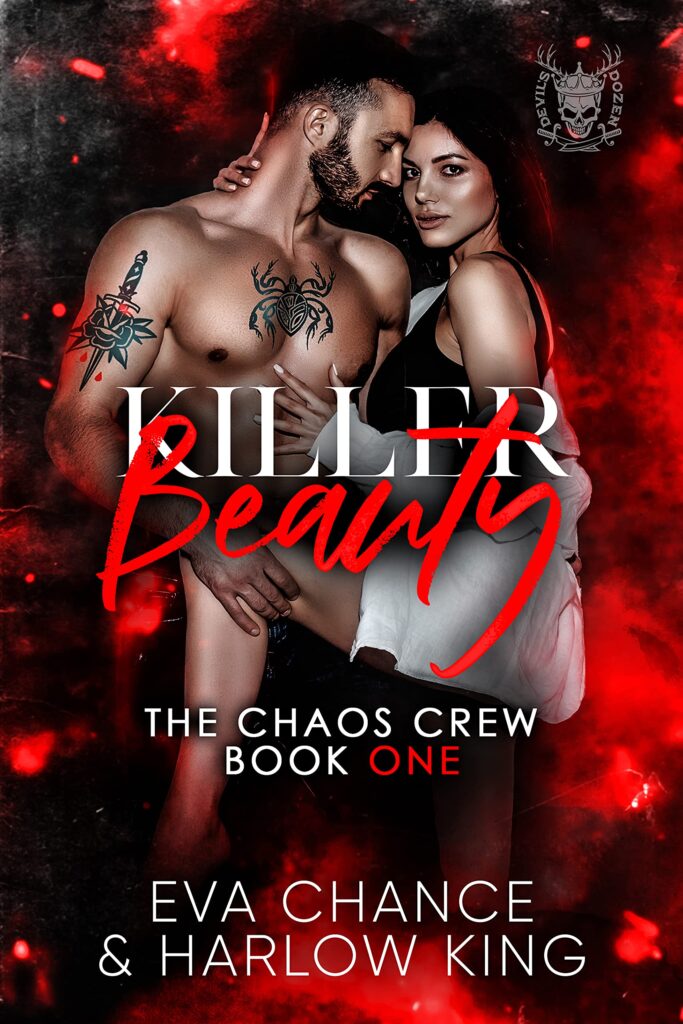 I'm the girl you'll never see coming.
Blink and you're dead, another target checked off my list.
But one night everything in my carefully ordered existence falls apart. A bloodbath and a car crash later, I find myself in the grasp of four gorgeous, intimidating men.
Are my captors cops like they claim or something far more sinister? They sure know how to bend the law. And seeing how skillfully they handle a gun or a knife, I can't help wondering what their hands would feel like all over me.
But I have vengeance to wreak, and no man, no matter how powerful, is going to keep me caged for long.
They think they've caught a wounded little mouse. How could they know they've brought a killer into their home?
I'll bide my time, learn all I can, and when I'm ready to strike…
They'll never know what hit them.
*Killer Beauty is the first in a new gritty contemporary romance series from bestselling author Eva Chase (writing as Eva Chance) and Harlow King. No major triggers, just hot murderously-inclined men, a deadly heroine out for revenge, and an enemies-to-lovers romance where the girl gets all the guys. Prepare for bloody chaos!*
Blurb from Goodreads.
---
Kinda dark and sometimes gory, but such a great read!
Goodreads | Amazon | Book Depository
Bloody Princess by Helen Scott & Zoey Shelby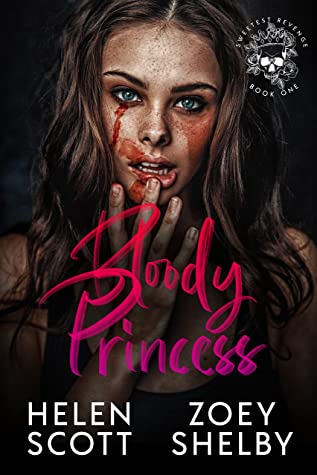 My sister's death was ruled an accident, but it was all a lie…
They're the kings of Welhurst University, heirs to the most powerful, corrupt, and ruthless families in Ascendence Bay. Each of them is stunningly gorgeous, rich, and talented.
Nobody is that perfect. All of them hide dark, dangerous secrets. And I'm going to expose them. I'm going to make everyone see exactly who they are.
Murderers.
I have skills they would never expect, and I plan on using my talents to make the Boys of Ascendence Bay pay in blood for the loss of my sister. I'll do whatever it takes to get them to crack and confess to their crimes.
The closer I get to finding out which mafia heir is the killer, the more I realize I didn't know my sister as well as I thought. Big, ugly secrets come to light that will change my family forever.
But what's worse is the enemies I thought I needed to destroy are more complex and tempting than I ever imagined.
Can I survive the truth being uncovered or will I be buried by the lies?
If you love the twists and turns of Caroline Peckham and the steam of Tate James, then you'll love Bloody Princess!
Blurb from Goodreads.
---
Another intense read with a badass woman hell-bent on revenge.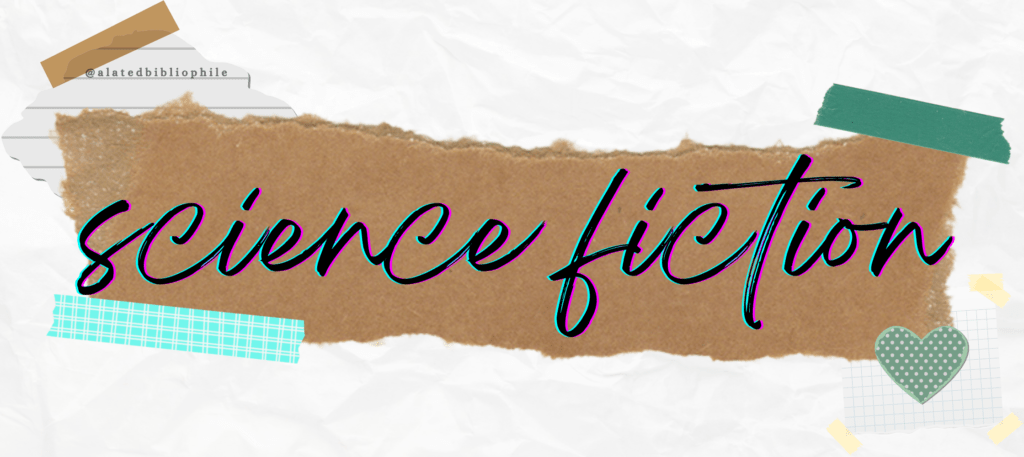 Ensnared by Tiffany Roberts
He's spent years as a hunter, but now he's the one ensnared in a creature's trap.
Ketahn did not want a mate. Fate has a different plan for him. When the queen he despises declares her intention to claim him, he retreats into the jungle.
What he finds there changes his world.
Small, delicate, and pale skinned, Ivy Foster is nothing like the females Ketahn has known. She's not of his kind at all. Yet the moment he sees her, he knows the truth in his soul—she is his heartsthread.
And now that he has her, he won't let anything take her away. Not the jungle, not the gods, not the queen.
Whether Ivy agrees or not, their webs are entangled. No one will ever sever those threads.
Blurb from Goodreads.
---
Definitely the most shocking read that ended up being a favorite of mine. I have an intense fear of spiders and swore I wouldn't read this book when I saw it making its way around #booktok; however, once I finally did, it quickly became a favorite! If you're on the fence, just give this book a chance.
Escaping Wonderland by Tiffany Roberts
He's deadly, seductive, and completely unhinged. He's also her only chance of escape.
Alice knows Wonderland is just a virtual world operated inside an asylum to which she's been wrongfully committed, but she can't find her way out—can't find her way back to the life she lived before she woke beneath titanic trees and towering flowers. With the terrifying Red King searching for her and chaos all around, her only hope of escape lies in Shadow, a tall, mysterious being with glowing eyes, sharp claws, and a haunting grin who may be the maddest of them all.
But even if Wonderland isn't real, her growing feelings for Shadow—and his desire for her—are. Can Alice and Shadow escape Wonderland together, or will she succumb to the madness like everyone else?
——
Loosely inspired by Alice in Wonderland.
**Warning: This book contains dark themes.**
---
Alice in Wonderland is one of my all-time favorite books and I'm always on the lookout for new retellings/inspirations. This one has a sci-fi twist and it was fantastic.
Kindle Unlimited
Most of these books were borrowed through Kindle Unlimited, and if you've been a follower of my blog for a while, then you know just how much I love the subscription. I use it all the time and have saved so much money, lol.
If you're also interested in subscribing, click on the link below:
Kindle Unlimited Membership Plans
like this post? save it!