disclosure: this post may contain affiliate links. please visit my disclosure policy for more details.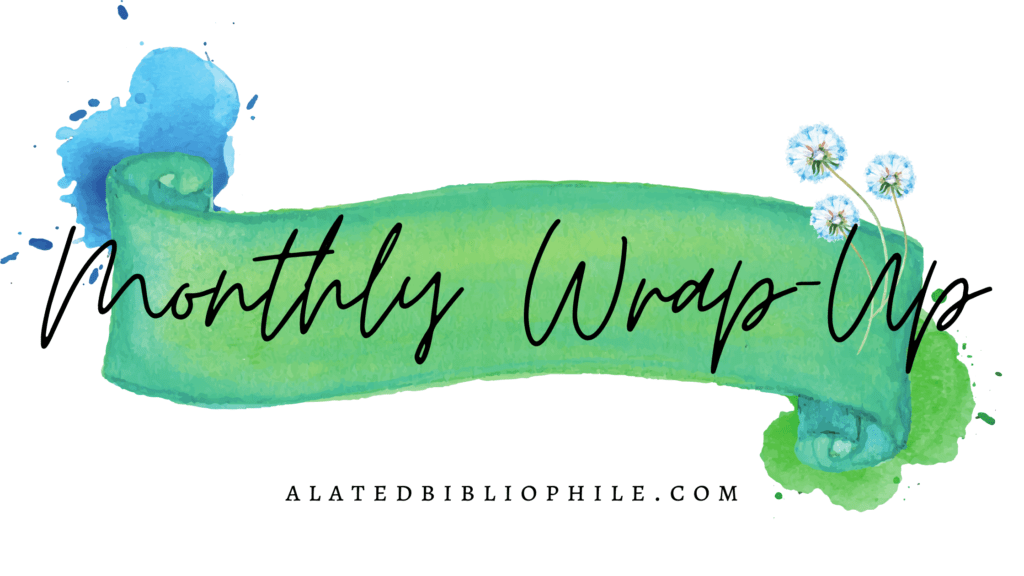 Another month, another wrap-up!
(Please keep in mind that heat level and ratings are based on my own personal opinion. It's possible–and totally likely!–that you may disagree with me. Also, I try to include trigger warnings, but I may have missed some, so if you're concerned, I would encourage you to check out Trigger Warning Database and/or Book Trigger Warnings.)
Treasure of the Abyss by Tiffany Roberts
His Treasure And His Obsession…
Despite her longing for the sea, Macy has clung to the safety of land for half her life, devoting herself to her daily routine – until she agrees to go sailing with a childhood friend. Her fears come to fruition when a sudden storm capsizes their boat, rekindling her old terror. She awakens to a rescuer who is anything but human – and he refuses to let her go. Treated like a curiosity and a possession, she's desperate to go home. Yet Macy is undeniably drawn to this strange creature. Can she give up her old life, her family and friends, to embrace this adventure… and Jax?
Her Saviour And Her Captor…
Jax the Wanderer is a hunter, an explorer, and an oddity among his kind. While other kraken are content near their dens, Jax is driven by a deep need to journey far and wide, discovering the unknown corners of the sea. Macy challenges everything he's known; she is the most alluring creature he's ever seen on his travels. He must possess her, though he knows it can only end in disaster. How much is he willing to forsake for the female he desires?
Blurb from Goodreads.
---
If you read my August wrap-up, then you know that I have officially hopped aboard the Tiffany Roberts train and I'm slowly trying to make it through their backlist. I love the writing style and this story was just as good as the other books of theirs I've read. I wasn't sure how I'd like the Kraken/human aspect, but let me tell you: it's definitely hot! Plus, we have a hero who's obsessed with his heroine, so if you're a fan of that trope, look no further!
Trigger warnings: (I can't remember, so make sure you check out the trigger warnings site(s) if you're concerned!)
Heat level: 🌶🌶🌶
Rating: 4.5
Bloody Princess by Helen Scott & Zoey Shelby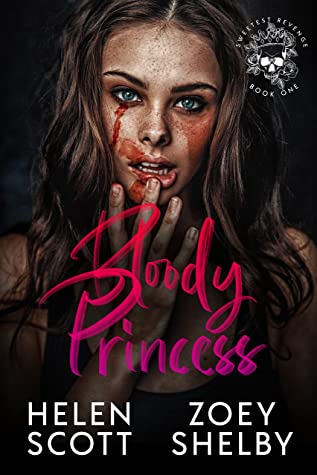 My sister's death was ruled an accident, but it was all a lie…
They're the kings of Welhurst University, heirs to the most powerful, corrupt, and ruthless families in Ascendence Bay. Each of them is stunningly gorgeous, rich, and talented.
Nobody is that perfect. All of them hide dark, dangerous secrets. And I'm going to expose them. I'm going to make everyone see exactly who they are.
Murderers.
I have skills they would never expect, and I plan on using my talents to make the Boys of Ascendence Bay pay in blood for the loss of my sister. I'll do whatever it takes to get them to crack and confess to their crimes.
The closer I get to finding out which mafia heir is the killer, the more I realize I didn't know my sister as well as I thought. Big, ugly secrets come to light that will change my family forever.
But what's worse is the enemies I thought I needed to destroy are more complex and tempting than I ever imagined.
Can I survive the truth being uncovered or will I be buried by the lies?
Blurb from Goodreads.
---
I definitely enjoyed this book! There's plenty of mystery, a web of deep, dark secrets, and a fantastic storyline. I definitely recommend this book for anyone who enjoys a slow burn, dark romance.
Trigger warnings: mentions of sexual and physical abuse; death; torture; revenge plan
Heat level:
Rating: 4.5
Legacy by Lisa Cardwell
Welcome to the Netherworld Academy.
Words Cali Bishop never imagined hearing. She'd never even heard of the place before her acceptance letter arrived…courtesy of her father's intervention.
Once there, Cali quickly feels like she doesn't belong in the prestigious academy's halls. It's a place filled with elite pure bloods, royalty even. And even though her half-blood status is kept quiet, she's definitely the favorite target of one of the royals.
But when the prince is attacked and everyone becomes a suspect, including his latest hookup and her new best friend, Anna, Cali is determined to prove her friend's innocence.
Can Cali figure out who the attacker is before they strike again—this time with Cali in their sights?
Blurb from Goodreads.
---
I wasn't super into this one. It's not bad in the least, but I had a hard time getting into it and once I did, it fell a little flat. I think it also didn't help a whole lot that I'm definitely not the target audience, lol. But definitely judge for yourself if you're interested!
Trigger warnings: attempted murder; bullying
Heat level: none
Rating: 3.5
Knot My Type by Evie Mitchell
He doesn't do relationships.
She doesn't do flings.
Everything they thought is about to unravel…
Frankie
When you say you're a sexologist, people imagine Marilyn Monroe. They don't expect a woman who uses a wheelchair. As the host of the All Access Podcast, I'm breaking barriers, crushing stigmas, and creating sexual connections that are fulfilling for my fans. I'm like cupid, but with pink hair and fewer diapers.
Only, I've hit a snag. A lovely listener wants some advice about accessible rope play and I'm drawing a big fat blank. Which leaves me with no option but to get out there and give it a go.
Which is how I meet Jay Wood—rigger, carpenter, and all-round hottie.
I'd be open to letting him wine and dine me—only Jay isn't my type. He's not a one-girl kind of guy. Monogamy isn't even in his vocab, and I'm not a woman who'll settle for being second choice.
But the closer we get, the more Jay has me tied up in knots.
And it's making me think, maybe I could compromise and accept a little Wood in my life. Even if it's only temporary.
Jay
Frankie's funny, intelligent, and ridiculously sexy. This should be a no-brainer. A little fun in the sheets, and a little romp with some ropes—simple.
Only the infuriating woman is asking for more. I'm not that kind of guy. I wouldn't even know how to be that kind of guy. I'm the definition of easy.
It'll be fine. We'll be friends. Just friends.
So, why does my heart feel frayed? And why is it I can't help but consider taking the ultimate leap of faith—tying myself to Frankie. Permanently.
Blurb from Goodreads.
---
I absolutely loved this book! If you'd like to read my full review, click the link below 😊
Trigger warnings: rope bondage (shibari) is a huge theme, so if that's an issue for you, steer clear; vindictive ex
Heat level: 🌶🌶
Rating: 5
Twisted Heathens by J. Rose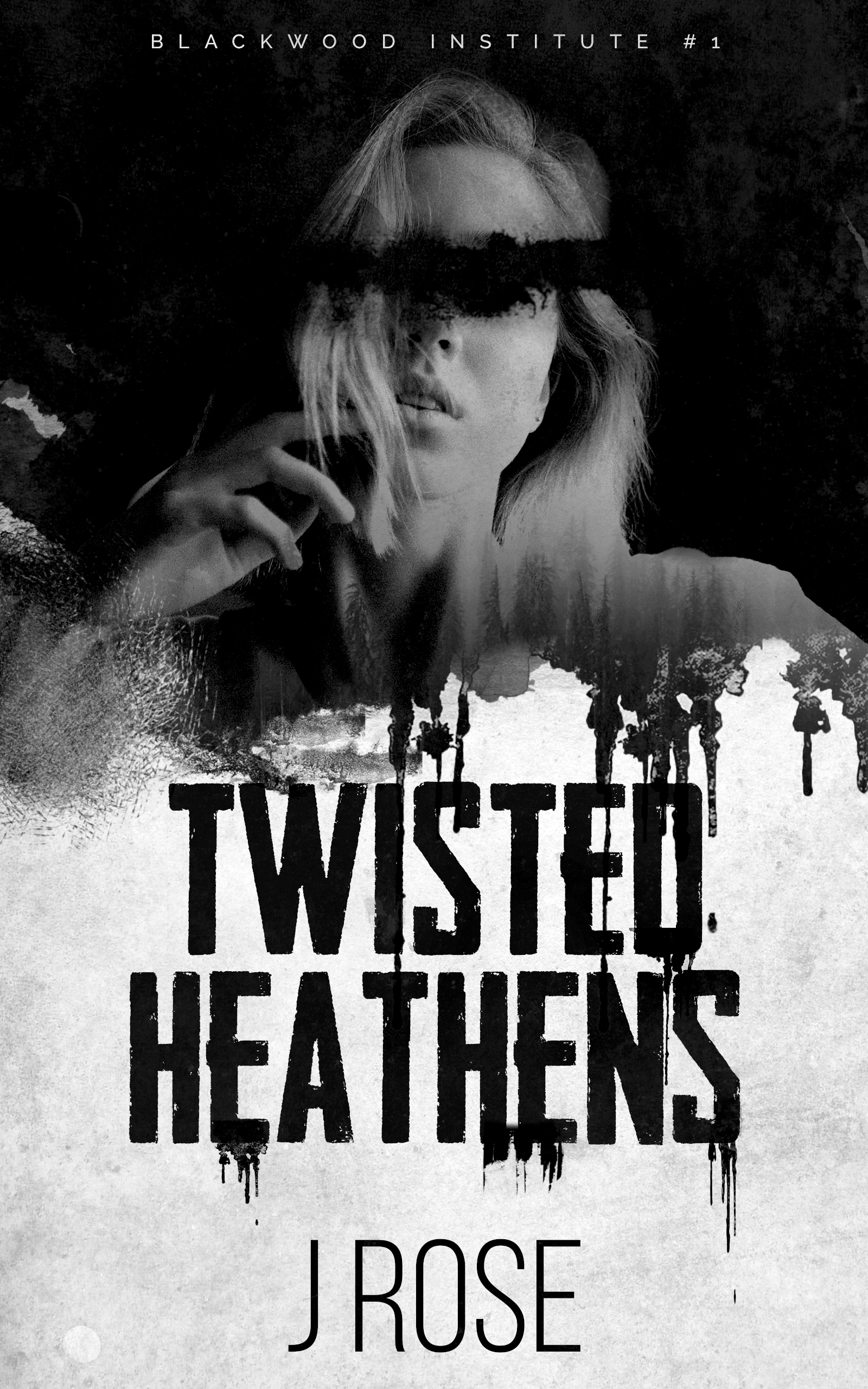 𝗪𝗘𝗟𝗖𝗢𝗠𝗘 𝗧𝗢 𝗕𝗟𝗔𝗖𝗞𝗪𝗢𝗢𝗗 𝗜𝗡𝗦𝗧𝗜𝗧𝗨𝗧𝗘.
𝗪𝗛𝗘𝗥𝗘 𝗕𝗔𝗗 𝗚𝗜𝗥𝗟𝗦 𝗖𝗢𝗠𝗘 𝗧𝗢 𝗗𝗜𝗘.
Murderer. Unhinged. Remorseless. Insane.
I've been called it all while rotting away in a maximum security psych ward, imprisoned for my crimes. When I'm given a chance to escape this hell, it's an offer I can't refuse.
I'm transferred to Blackwood Institute, purgatory for the dangerous and disturbed. The deal is simple. Complete the three-year experimental program and you're free to leave.
I have no such intentions. People like me; we're born to die. There's no life for me out there. I'll do whatever it takes to end my pitiful existence.
This time, nobody can stop me. Not even the four fellow patients with dark secrets and damage that rivals my own.
A tight lipped cutter.
A manic nymphomaniac.
A possessive control freak.
A shadowy ghost from my past.
The clock is ticking. If I'm not careful, the demons that frequent these blood-stained halls will get to me before I can take my own life.
Game on.
Blurb from Goodreads.
---
This was a rough one to read. Was it good? Absolutely. But the subject matter was so heavy that it kind of put me in a funk, so, if you have any issues with depression and/or anxiety or self-harm, etc., please check the full trigger warnings and if you need to, skip this one.
Trigger warnings: **some *major* trigger warnings in this one, so please heed them and take care of yourself** these include: suicide; suicide attempts; self-harm; on-screen sex with people other than the FMC; severe depression; on-screen murder
Heat level: 🌶🌶🌶
Rating: 4
Klutz: Phoenix Down by Sedona Ashe
After I rescued these jerks from a plane crash, you'd think they'd be nicer to me.
I die, like all the time. My track record of hilarious, freak accidental deaths would be impressive if it weren't so embarrassing.
And when I come back, I'm naked. Every. Dang. Time.
After my plane was sabotaged and crashed into the jungle, I rescued five male survivors from the wreckage.
I could have let them die, but no, I decided to pull their stupid carcasses from the wreckage. I'm immortal, not a monster.
Yes, they're hot, now is not the time to do something about that.
The five sexy jaguar shifters are on a mission to locate someone, a rare phoenix shifter. Phoenix, the legendary creature, reborn every time it dies. Wait…
…Could they be looking for me?
It doesn't matter since they walked away and left me to die in the Amazon rainforest. A place full of interesting new ways for a klutz like me to die. Surviving the jungle is harsh, but it's nothing compared to how they have treated me.
And the worst part?
It turns out these bullies are my fated mates. Yep, I must be cursed.
I can't wait to escape the jungle and leave these guys behind, but another part of me is begging to love them…
Was the Amazon always this hot?
Blurb from Goodreads.
---
I picked this book as a fun palette cleanser after the previous book. I'll say that it was a fun read, but it wasn't my favorite. The heroes treat the heroine horribly and some of it was super heartwrenching. Don't get me wrong, I'll totally continue the series, lol, but hopefully the guys treat her better in the next one!
Trigger warnings: heroes treating heroine terribly; death; some gruesome moments
Heat level: 🌶
Rating: 3.5
Run & Hide by Beatrix Hollow
Monsters–shadows, gills, wings, and more. The things I fear crave me… and they've been here the whole time. Hiding, waiting, and wanting. Lurking, sneaking, and watching.
Traveling the country camping was supposed to be an escape from the strange and unusual that clings to my family. My family's calling to fame terrifies me. The ghosts, the hauntings, the supernatural–I want nothing to do with it.
Too bad it wants everything to do with me.
Where did the trip first go wrong? Maybe when an old friend with dark secrets insisted on coming–a rising rock star whose fame is now putting me in the limelight.
Then there is the West Virginia local legend. A monster myth of cryptid fame. A campfire story. But there are those that believe–that are willing to do whatever it takes to capture the monster in the mountains.
Maybe even use humans as bait.
Maybe even use me.
Blurb from Goodreads.
---
I love paranormal romance, especially if the "paranormal" is something different from what I usually read. This was most definitely different and I loved this book! It was super fun and sexy and a little creepy.
Trigger warnings: violence; somewhat scary moments
Heat level: 🌶🌶
Rating: 4
Demon Kissed by Ann Denton & Katie May
I fucked up.
Honestly, how was I supposed to know that a love spell was actually a summoning spell…and that it would actually work?
Now, I have five demons at my beck and call, their sole purpose to fulfill my heart's deepest desire – which is to make William Washington fall head-over-heels in love with me.
Their solution? Insert themselves in every aspect of my life in order to make William jealous. As my fake boyfriend? Check. As my sexy new teachers? Check. As the psychotic, sexy stalker who follows me around? Check.
Their goal is to make William fall in love with me.
And my goal is to not fall in love with them in the process.
Blurb from Goodreads.
---
This was a re-read for me and I enjoyed it just as much this time around. Just like all the other Katie May books, this one is quirky and fun and has some super sexy men. The story is interesting and compelling; one I'm definitely interested in continuing with the rest of the series!
Trigger warnings: (I honestly can't remember right off. Please check Trigger Warnings!)
Heat level: nada, if I remember correctly
Rating: 4
Black Queen: Stray by Lidiya Foxglove
Pets. Servants. Threats. That's all shifters have been to humans since they discovered our existence. A prophecy claims that three powerful shifter queens will bring peace and justice. It sounded pie in the sky to me…until I accidentally unleashed a crazy power and killed a group of Hunters with a mere thought when I was fourteen.
I'm a declawed cat shifter, nothing badass like a tiger. I use my house cat charms as a spy, and my swoon-worthy wolf shifter childhood crush is starting to return my feelings. If I'm a shifter queen, everyone will want a piece of me. Trading my freedom for power? No thanks.
Luckily, only one witness made it out alive when my powers unlocked that day: Waylon Silver, the trouble-making son of a smuggler. But my powers also wiped all his memories and blinded him. I'm safe just being Frankie…until Waylon comes back, all grown up. He's sexy, he's studied magic, his memories are back, and if I don't do what he says, he'll expose me to the world and get his revenge.
I don't need nine lives. I'd just like to keep the one I've got.
Blurb from Goodreads.
---
Another unique paranormal/shifting world that I absolutely adored. Lidiya is such a good writer and I always enjoy reading her stuff. I definitely recommend this series for anyone who enjoys paranormal reverse harem!
Trigger warnings: slavery; forced captivity; racism/prejudice against shifters; mention of mutilation
Heat level: (can't remember)
Rating: 4
Total read: 10
Kindle Unlimited
I read most of these books through Kindle Unlimited. As a self-proclaimed bookworm, if I didn't have a subscription to Kindle Unlimited, I'd go broke, lol. So, as you can imagine, I highly recommend it. If you've been wanting to try it out or it just sounds interesting to you, click on the link below!
Kindle Unlimited Membership Plans
---
Like this post? Save it!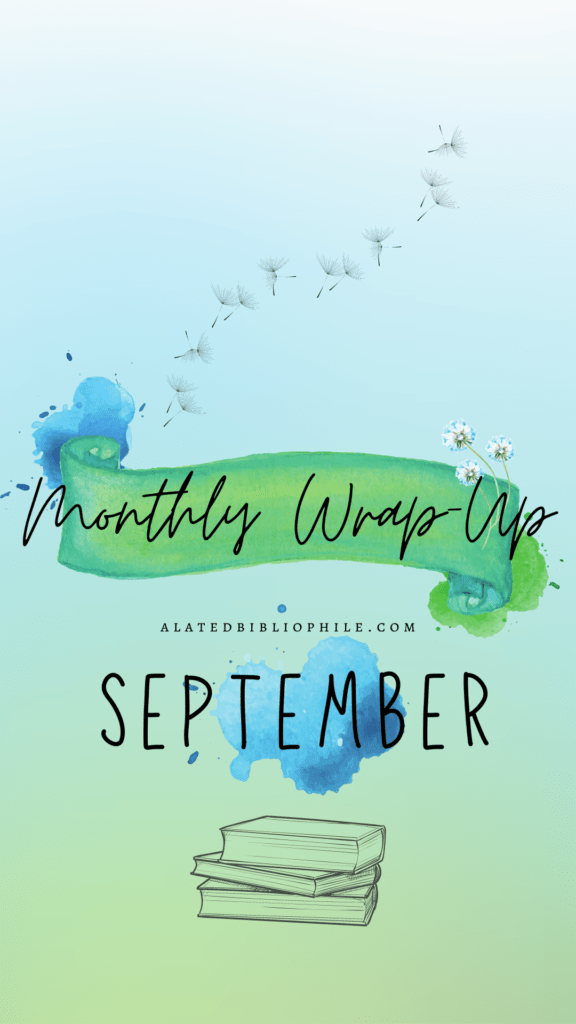 Sign up for
my newsletter
!
Become a Patron!
Check out my Amazon storefront for several book lists, including a list of freebies!:
Alated Bibliophile Storefront