disclosure: this post may contain affiliate links. please visit my disclosure policy for more details.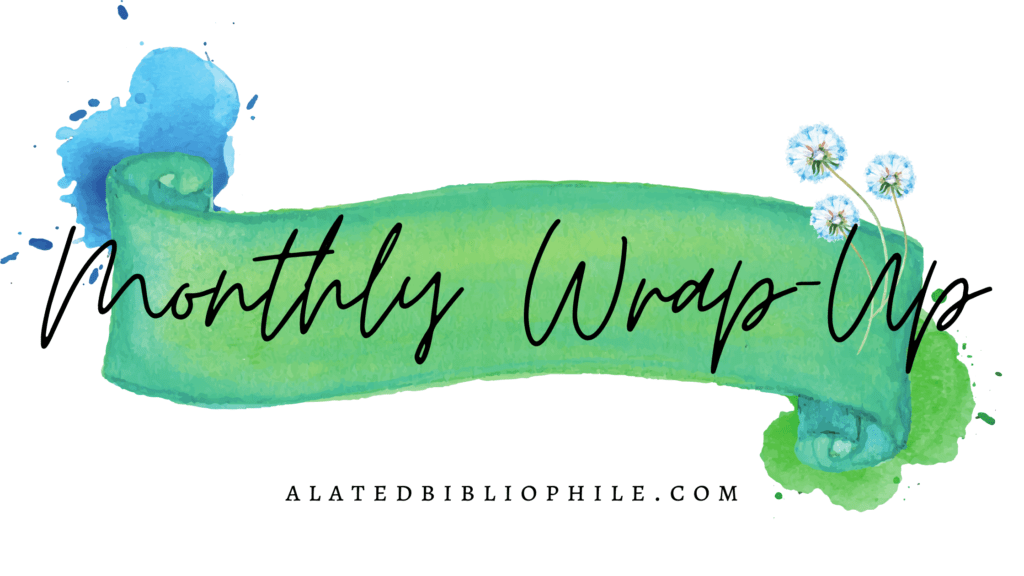 Another wrap-up! Please keep in mind that heat level and ratings are based on my own personal opinion. It's possible–and totally likely!–that you may disagree with me. Also, I try to include trigger warnings, but I may have missed some, so if you're concerned, I would encourage you to check out Trigger Warning Database and/or Book Trigger Warnings.
Here Loves a Sociopath by C.L. Matthews
---
We all have demons, some of us know how to befriend them rather than defy them.
They always speak of me… whispers of a devil with a charming smile.
But they don't know me, what truly lies beneath.
I'm a monster with the face of a boy, married to the darkness, harvested by the past, and saved by none.
My intentions aren't clear, but the murky water my hopes died in is.
I'll save her since no one else can.
She'll hate the process.
They'll run for their salvation.
The Vestige won't take any prisoners.
Taking away her choices wasn't intentional, tying her hands wasn't permanent, but stealing every part of her that matters was always my goal.
In the end, I'll demolish the meek castle they've built, proving that the fixer will always outwin the weak.
Screw princes and kingdoms.
The devil always played harder and smarter.
She's mine, they've only forgotten their place.
Blurb from Goodreads.
---
Just like the previous books in the series, I enjoyed this one. I did feel like the story was *slightly* rushed and it fell a little flat for me compared to the other two, but I still enjoyed it. I especially loved seeing this new side of Bridger, who, up to this point, has seemed so cold and distant. The secrets this man has kept…wow!
Trigger warnings: physical, emotional, and sexual abuse; mentions of p*dophilia; murder; self-harm; mentions of suicidal thoughts
Heat level: (I can't remember, lol)
Rating: 3.5
New adult. Reverse harem.
A Veil of Truth and Trickery by Analeigh Ford
---
Delphine has been fae-marked from birth, treated as a curse despite the fact the once treacherous fae haven't been sighted in decades—in fact, no one in Delph's village has so much as laid eyes on one of the folk in nearly a century.
Right up until a fae turns up on her doorstep, demanding Delph as down payment.
No sooner has she set foot in the fae realm, however, then she learns she's no mere collateral in a deal made with the lord that owns her family lands. She was selected for a reason, hunted down for a single purpose.
The fae courts are fading. The folk disappearing.
Only four courts remain. Four princes determined to save their crumbling kingdoms.
And Delph … Delph may just hold the key to save them all.
But even as Delph learns to see past the feared glamour of the fae realm, she quickly learns the impossible position she's found herself in. The fae may not be the monsters she was led to believe, but in order to save them … she may have to become a monster herself.
Blurb from Goodreads.
---
This was a random read for me; it popped up under books similar to previous reads and I'm super glad I read it! The story is a new twist on the fae stealing humans theme, and the world-building was a lot of fun! This is pretty slow burn, but the heroine does have love scenes with two of the characters, so I upped the heat level a bit.
Trigger warnings: talk of sacrificing the heroine; betrayal
Heat level: 🌶🌶
Rating: 4
Fantasy reverse harem.
Sacrifice by Caitlyn Dare
---
Rhett Savage, Dane Stray, and Wesley Noble.
I shouldn't want them.
But I do—all of them.
They each give me something I need. Challenge. Love. Comfort. And every second we're together, I find myself falling deeper… hoping that they can put aside their differences and find a way to make this work. I need them now more than ever.
Because somebody wants to hurt me. The club. And I can't help but think that there's more to the threat than we know.
That maybe I'm not the only target.
But no matter what happens, I'm Sadie Ray Dalton, the Sinners club princess…
And I'm determined to get what I want.
Blurb from Goodreads.
---
I've enjoyed this series so far and I'm definitely looking forward to the next book! There's an enemies-to-lovers aspect with one of the heroes that I love, even though he totally irritates the hell out of me at the same time, lol.
Trigger warnings: bullying; possessive hero
Heat level: 🌶🌶🌶🌶
Rating: 3.5/4
New adult. Reverse harem.
Alpha Rejected by Eden Beck and Sabrina Thatcher
---
I was not their intended target.
But still, I'm the one left dealing with the consequences.
I was already an outcast before that fateful night at the bar—the night a rejected alpha sank his teeth into my neck and set the course of my fate straight towards hell itself.
Because now only one of two things will happen.
Either I'll become a monster like them, a beast of the night that can shift into a giant, murderous wolf.
Or I'm going to die.
I don't know which fate is worse.
At first I hate them. My captors. My abductors.
Elon, the abandoned.

Teague, the banished.

Roman, the rejected.
I might not have been their intended target, but when the alpha who hired them comes to collect … suddenly, they're not ready to hand me over. We must find their original mark, or else the hunters will become the hunted.
And I'll be the one who suffers the most.
By the time the next full moon rises, my old life is as good as dead…if the mistakes of my new pack don't catch up to them and kill us all first.
Blurb from Goodreads.
---
I thoroughly enjoyed this one! Generally speaking, if there are wolf shifters, I'm sold, but I get tired of the same old thing sometimes. This was definitely a new twist on the paranormal/shifter theme and I was definitely impressed! I can't wait for book 2!
Trigger warnings: abduction
Heat level: 🌶
Rating: 4
Paranormal reverse harem.
Queen of Crazy by Maddison Cole
---
Deprived beings with genetic mutations make the best Psychos.
Pfft, f£(&*@g humans. Whoever thought genetic testing was a good idea is lucky my ability isn't to travel back in time, because I'd have pinpointed the moment he primed the first needle and strangled the life out of him. Instead I'm stuck here, hated by humans and hunted by the authorities. Mutes have no place in this world, which is why I've tried to leave it countless times, not that I could be so lucky. My destiny is to be trapped amongst the living and that's not the worst part.
Thrown into the Afterlife Asylum, I find myself falling for an actual ghost, hated by a Mutant called Ghost and bound to a fiery soul I've never met – that's my reality. These three men have barrelled into my life and destroyed the mantra I once lived by. No love means no grief, and my knack for rising from the dead means I'd be grieving for a very long time.
One day I'll figure out how to take my rightful place in Hell, where the fires are warm and the demons inviting. With the burnt ashes of sinners filling my senses and their blood-curdling screams bringing a smile to my lips. I know where I belong. Now I need to find out how to stay there, permanently.
Blurb from Goodreads.
---
This book was crazy, and I mean that in the best way possible. This was such a different concept and I loved it! This is definitely a slow burn, but I loved it. Also, each hero of the story is unique and I'm looking forward to getting to know them more. My personal favorite is the "ghost." Also…that ending should be illegal. lol. Book 2 can't get here quick enough!
Trigger warnings: prejudice; manipulation; death; abuse; experimenting on humans
Heat level: 🌶
Rating: 4
Paranormal reverse harem.
Ensnared by Tiffany Roberts
---
He's spent years as a hunter, but now he's the one ensnared in a creature's trap.
Ketahn did not want a mate. Fate has a different plan for him. When the queen he despises declares her intention to claim him, he retreats into the jungle.
What he finds there changes his world.
Small, delicate, and pale skinned, Ivy Foster is nothing like the females Ketahn has known. She's not of his kind at all. Yet the moment he sees her, he knows the truth in his soul—she is his heartsthread.
And now that he has her, he won't let anything take her away. Not the jungle, not the gods, not the queen.
Whether Ivy agrees or not, their webs are entangled. No one will ever sever those threads.
Blurb from Goodreads.
---
Okay. Hear me out. When I first saw this book going around booktok, I was ADAMANT that I would NOT read it. I have severe arachnophobia and wanted absolutely nothing to do with a spider-like alien. However, I got to thinking…and I knew I love The Wild Rites Saga, which has a tarantula shifter, and I've also read a charming and sweet novel where the heroine has a pet alien spider. So, I caved. And while it took me a little bit to get into it, once I started I could. Not. Stop. Reading. It was so good! I highly recommend this book for anyone who enjoys fantasy or science fiction and has an open mind. Is it one of the strangest books I've read? Sure. But it's also quickly skyrocketed into one of my favorite reads of the year. I have book 2 waiting for me on my kindle right now and I can't wait to get started!
Trigger warnings: abduction; violence (not between the love interests)
Heat level: 🌶
Rating: 5
Sci-fi romance. M/F
Morning Glory Milking Farm by C.M. Nascosta
---
Violet is a typical, down-on-her-luck millennial: mid-twenties, over-educated and drowning in debt, on the verge of moving into her parent's basement. When a lifeline appears in the form of a very unconventional job in neighboring Cambric Creek, she has no choice but to grab at it with both hands.
Morning Glory Milking Farm offers full-time hours, full benefits, and generous pay with no experience needed . . . there's only one catch. The clientele is Grade A certified prime beef, with the manly, meaty endowments to match. Milking minotaurs isn't something Violet ever considered as a career option, but she's determined to turn the opportunity into a reversal of fortune.
When a stern, deep-voiced client begins to specially request her for his milking sessions, maintaining her professionalism and keeping him out of her dreams is easier said than done. Violet is resolved to make a dent in her student loans and afford name-brand orange juice, and a one-sided crush on an out-of-her-league minotaur is not a part of her plan—unless her feelings aren't so one-sided after all.
Blurb from Goodreads.
---
Another one that took me by surprise. While it wasn't a favorite read of mine, it was better than I expected. Pretty much all smut, though the hero is surprisingly sweet and I adored the heroine's vampire friend. Read this book if you're looking for a quick read with lots of steam!
Trigger warnings: (I can't think of any, so please check for trigger warnings if you decide to read)
Heat level: 🌶🌶🌶🌶
Rating: 3.5
Paranormal romance. M/F
His Darkest Craving by Tiffany Roberts
---
The secluded forest cabin was meant to give Sophie a place to hide, to heal, and to be safe.
But from the moment she arrives, she's not alone. She glimpses dark shapes from the corner of her eye, feels phantom touches, and her dreams are filled with seductive shadows. What she first mistakes for delusions of her traumatized mind soon prove to be so much more…
An ancient, mysterious, dangerous entity lurks in the woods — and it wants Sophie.
Blurb from Goodreads.
---
After reading Ensnared, I knew I needed to read more from this author duo to tide me over before Enthralled came out. I had downloaded this book as a freebie previously so I immediately downloaded it on my current kindle so I could read it. Just as it was with Ensnared, I was not disappointed in the slightest by this read. I've always tended to gravitate toward the darker side of paranormal, so this was right up my alley. This book utilizes lore that isn't normally touched upon in paranormal romance and I absolutely adored it. I definitely recommend this read for any fan of paranormal romance who's looking for something a little different!
Trigger warnings: mentions of domestic abuse; PTSD flashbacks; on-screen physical and emotional abuse
Heat level: 🌶🌶🌶
Rating: 4
Paranormal romance. M/F
Escaping Wonderland by Tiffany Roberts
---
He's deadly, seductive, and completely unhinged. He's also her only chance of escape.
Alice knows Wonderland is just a virtual world operated inside an asylum to which she's been wrongfully committed, but she can't find her way out—can't find her way back to the life she lived before she woke beneath titanic trees and towering flowers. With the terrifying Red King searching for her and chaos all around, her only hope of escape lies in Shadow, a tall, mysterious being with glowing eyes, sharp claws, and a haunting grin who may be the maddest of them all.
But even if Wonderland isn't real, her growing feelings for Shadow—and his desire for her—are. Can Alice and Shadow escape Wonderland together, or will she succumb to the madness like everyone else?
——
Loosely inspired by Alice in Wonderland.
---
Yet another Tiffany Roberts novel. I'm a big fan of Alice in Wonderland and I'm immediately drawn to anything inspired by the books. I've always had a mental ship for Alice and the Hatter, but I was instantly intrigued by the cover and curious to see what a relationship between the Cheshire Cat and Alice would be like (at least in a "couple" setting and not RH). I certainly wasn't disappointed with this interpretation! I love psychology, and the way the authors have incorporated it within this sci-fi romance was fantastic. I greatly enjoyed this read!
Trigger warnings: psychological abuse; severe mental illness mentioned; sadistic doctors; mentions of r*pe
Heat level: 🌶🌶🌶
Rating: 4.5
Sci-fi romance. M/F
Total read: 9
Favorite read:
Kindle Unlimited
Most, if not all, of the books I read last month, are available on Kindle Unlimited. I use KU all the time and with how much I read, it just makes sense to subscribe. I recommend it to all my fellow readers because I LOVE it.
ALSO.
KU has recently increased their borrow limit from ten to twenty books, so you don't have to pick and choose quite so much! If you're interested in checking out Kindle Unlimited–and getting your first month free!–click on the link below:
Kindle Unlimited Membership Plans
*As an Amazon Associate, I earn from qualifying purchases.





Sign up for
my newsletter
!
Become a Patron!
Check out my Amazon storefront for several book lists, including a list of freebies!:
Alated Bibliophile Storefront
Like this post? Save it!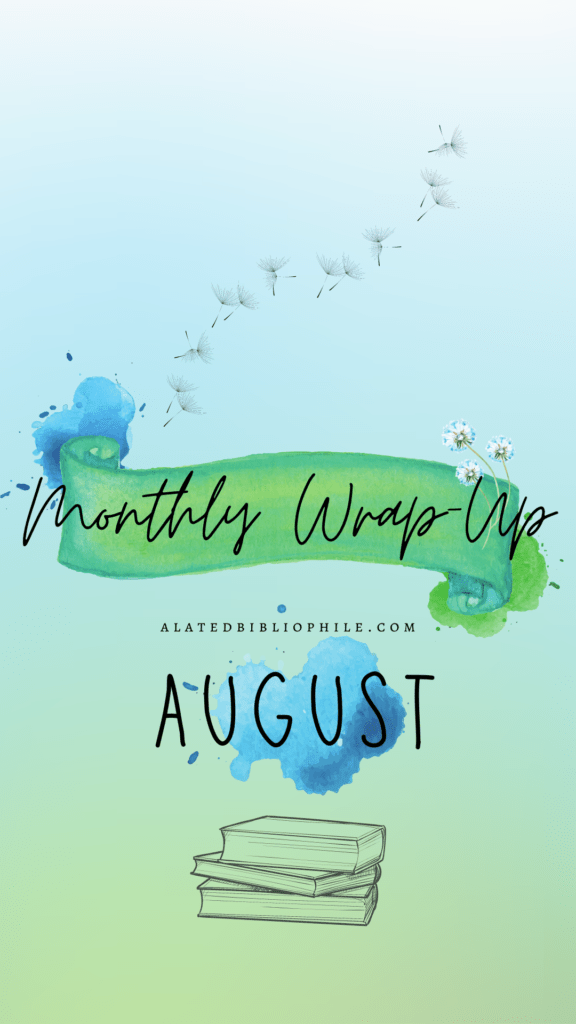 #ad
Try Audible Premium Plus and Get Up to Two Free Audiobooks