disclosure: this post may contain affiliate links. please visit my disclosure policy for more details.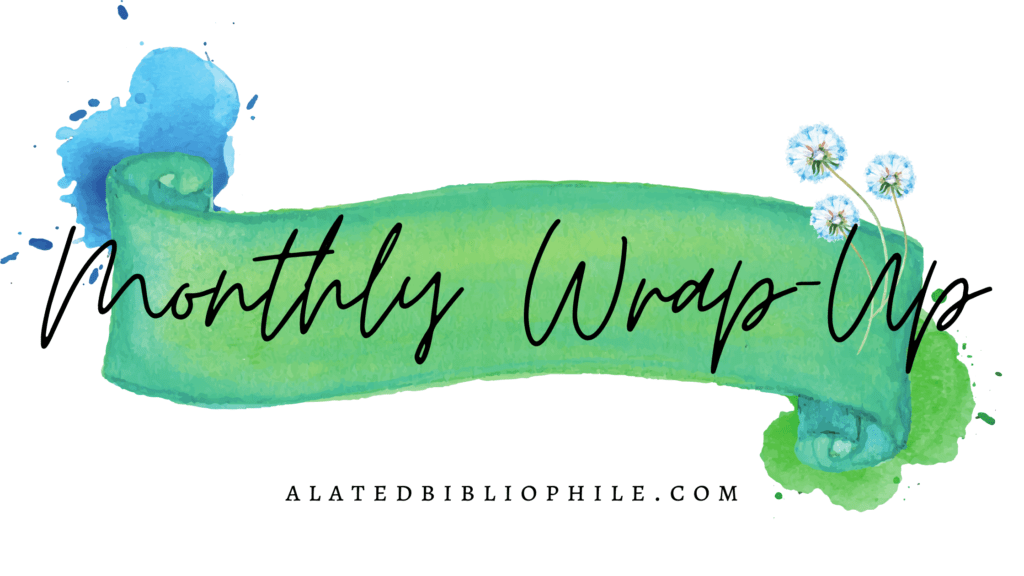 Another wrap-up! Please keep in mind that heat level and ratings are based on my own personal opinion. It's possible–and totally likely!–that you may disagree with me. Also, I try to include trigger warnings, but I may have missed some, so if you're concerned, I would encourage you to check out Trigger Warning Database and/or Book Trigger Warnings.
Vicious Rebel by Heather Long
---
My name is Emersyn Sharpe. Until a few months ago, I was the lead performer for a traveling show finishing up a contract. I had been beaten, but never broken.
Then they took me.
I didn't belong in their world.
Still, they took me and I didn't know why. They promised to protect me and to keep me safe, but they had to know I'd run.
They had to know.
Now my world and theirs might be on a collision course and as much as I didn't belong in their world, I didn't want mine to rain down on them.
Read the rest of the blurb here.
---
I'm super excited about this series (just check my mini-review in the June wrap-up here) and I enjoyed the second book just as much as the first. I can't wait for book 3!
Trigger warnings: mentions of sexual assault; mentions of physical assault; mentions of inc*st
Heat level: 🌶🌶
Rating: 4.5
New adult. Reverse harem.
The Sainthood: The Complete Series by Siobhan Davis
---
Everything changed the night my dad died.
The night I met Saint, Galen, Caz, and Theo.
Those manipulative a-holes set out to ruin me after our hot night together, but they didn't realize you can't destroy something that's already broken. And it only works if the victim cares.
Which I don't.
Because I've been in hell for years, and nothing penetrates the steel walls I've erected.
Read the rest of the blurb here.
---
I highly enjoyed these books. Siobhan is a fantastic author and this has easily become one of my favorites of hers. I definitely recommend it for reverse harem fans!
Trigger warnings: bullying; alcohol abuse; suicidal thoughts; abusive ex
Heat level: 🌶🌶🌶🌶
Rating: 4.5
New adult. Reverse harem.
Rydeville Elite Boxset by Siobhan Davis
---
In the power struggle between two elite groups, one feisty girl will bring them to their knees…
Life is a cruel game where only the most ruthless survive. It's a truth my mother rebelled against, and she paid for it with her life. Now, I play their game. Publicly accepting the destiny that lies in wait for me when I turn eighteen.
But, behind closed doors, I plot my escape.
Trent, Charlie, and my twin, Drew, rule the hallways of Rydeville High with arrogance and an iron fist. I execute my role perfectly, hating every second, but they never let me forget my place in this world.
Everyone obeys the rules. They have for generations. Because our families have always been in control.
Read the rest of the blurb here.
---
I enjoyed these books, but definitely not as much as the previous boxset I read. The way the series started, I actually thought it was going to be a reverse harem, so I was slightly disappointed that it wasn't, but it was still a decent read. There were a lot of heavy and frankly, absolutely sickening subjects that made this series extremely difficult to keep reading and if it weren't for the fact that I was invested in the story, I probably would've stopped reading. There were things in this series that literally made me sick to my stomach, so if you think you'll have an issue with this series, please don't read it.
Trigger warnings: physical, verbal, and emotional abuse; sexual assault; misogyny; bullying; rough sex; mentions of ped*philia; mentions of inc*st; ab*rtion; drug and alcohol abuse
Heat level: 🌶🌶🌶🌶
Rating: 3.5
New adult. M/F.
Noc City by Penn Cassidy
---
They call me the Angel of Noc City, but it's all a lie. The cameras see what they want to see as my father spins half truths and dangerous propaganda.
Darklings are dangerous. Monstrous. Unholy. They're a threat to humans everywhere, and they need to be destroyed, despite the decades of peace.
But what happens when Noc City's poster girl discovers she's one of the monsters they fear? I can tell you what happens.
Chaos. Fear. War.
I thought death was my only way out. Sweet, dark oblivion. But I was wrong. The way out might just be through a room of chains, blood, and cravings…of sex, pain, and betrayal. My way out of this hell might rest in the hands of the most dangerous creatures Noc City's ever known.
Blurb from Goodreads.
---
I also read books 2, Blood Moon (rating: 4.5), and 3, Hybrid Theory (rating: 4)
---
These books were highly enjoyable. It was a new take on shifters and a society where shifters and anyone other than human are viewed as lesser beings. The heroine is caught up in the middle as an "other" while her dad is the face of prejudice against paranormal beings.
Trigger warnings: racism and prejudice; suicidal thoughts and attempts; physical and verbal abuse; mentions of sex trafficking; abduction; blood and blood play; brief mentions of necrophilia (book 3)
Heat level: 🌶🌶🌶🌶
Rating: 4.5
Paranormal. Reverse harem.
Between by Katie May
---
They say I'm troubled.
They tell me I'm damaged.
They ridicule me, point fingers at me, and send me away.
Tory's School for the Troubled is supposed to be my redemption.
Instead, it's my new hell.
In this school, I'm surrounded by the broken and the hurt. The liars and the psychopaths.
---
Also read book 2, Beyond.
Goodreads | Amazon
---
This was a re-read so I could refresh myself before reading book two. I'm a fan of Katie's stories and this was no exception. The twist this story took was incredible and the second book was even better than the first (in my opinion). Definitely a rec for those who enjoy paranormal reverse harem! I've not read anything else like it.
Trigger warnings: bullying
Heat level: I don't think there's any in book one (but I can't fully remember)
Rating: 4
Paranormal. Reverse harem.
Here Lives a Corpse C.L. Matthews
---
Life doesn't promise anything but existence.
Losing Cass proved that.
Everyone thinks I'm crazy.
Corpse.
Freak.
Vampire.
They called me the one who never overcame the loss of her brother, the outcast, the least likely to succeed.
But what about their lies?
He jumped. He wanted to die. He killed himself.
When will they stop?
Unraveling the secrets they founded this town with seems impossible.
Read the rest of the blurb here.
---
Also read book 2, Here Lies a Saint.
Goodreads | Amazon
---
These books are so good. On the surface, it's a society of uber-rich, pretentious a-holes who have nothing to do but bully the girl they once claimed to care about, but underneath is a web of lies, mystery, and death. The books are worth reading for the mystery alone, but thankfully the heroine is a badass and even though the guys are each kind of horrible, lol, there are enough redeeming qualities there that make you want them to find their HEA with Colt.
Trigger warnings: mentions of suicide; suicidal thoughts; self-harm; bullying; sexual assault; m*rder; mentions of p*dophilia
Heat level: I don't recall if there's any "action" in the first book or not…sorry 😬
Rating: 4.5
New adult. Reverse harem.
Cruel Saints by Evie Kady
---
Girls don't belong at Lochkelvin Academy.
This new girl, Jessa, is an abomination.
A doe-eyed goody-two-shoes, as innocent as the day she was born.
Our little saint thinks she can survive on her happy-clappy, all-American spirit.
But this isn't a school for girls. It isn't a school for foreigners, either.
The peacekeeper? She's going down.
Read the rest of the blurb here.
---
Also read books 2, Kind Sinners (rating: 4), and 3, Good Losers (rating: 4.5)
---
I liked this book a lot more than I thought I would, considering a huge part of it is drenched in politics and I honestly hate politics, lol. However, watching the heroine grow a backbone–albeit, somewhat slowly–and the way the heroes couldn't help but fall for her was intriguing, to say the least. Great premise, wonderful execution, and despite the fact a lot of it severely pissed me off, lol, I greatly enjoyed the first three books and will be anxiously awaiting book four!
Trigger warnings: bullying; mentions of suicide attempts; suicidal thoughts; mentions of self-harm; severe backstabbing
Heat level: pretty much non-existent until book 3
Rating: 4
New adult. Reverse harem.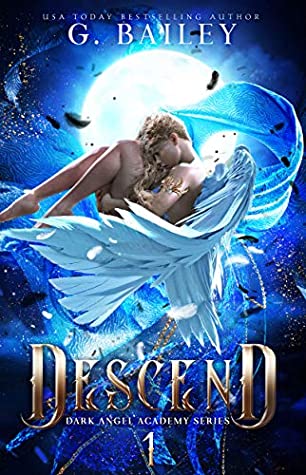 Descend by G. Bailey
---
Welcome to Angel Academy. The only way to be accepted is to die.
My name is Kaitlyn Lightson, and I can see ghosts.
Despite my weird ability, that no one but my best friend knows about, my life is pretty normal. In a few months, I will be at university and far away from my small ghost town I've lived my whole life in.
But one deadly car accident changed everything.
Death was not the end for me, because instead, I became an angel. Guardian Angel to be exact and my only job is to protect important humans in dire need to pay back the debt of our second life.
Only if I can survive Angel Academy that is.
Read the rest of the blurb here.
---
I'm not sure what it is, but I'm not the biggest fan of G. Bailey's writing style. HOWEVER, she always has fantastic stories, and that's why I keep coming back. I did enjoy the story in this book, even though I wanted to kick her "best friend"'s ass for the majority of it, lol
Trigger warning: death, some bullying, betrayal
Heat level: I can't remember exactly, but I think it was low
Rating: 3
Paranormal. Reverse harem.
Broken Bonds by J. Bree
---
After the death of my mother and her Bonded, I was relieved to find my own Bonds.
I was sure everything would be okay if I had them.
It wasn't.
The fate of our people is in my hands and I know we're better off if I'm alone.
After five years on the run, I'm caught and dragged back to face the men I ran away from.
I thought I was doing the right thing.
Now, I'm not so sure.
North, Nox, Gryphon, Atlas, and Gabe may never forgive me but one thing is for sure.
I won't ever forgive myself.
Blurb from Goodreads.
---
I love J. Bree's Hannaford Prep series, so I was stoked to see that she was delving into the paranormal genre. Let me tell you: I was certainly not disappointed. This was my favorite read of the month for a reason. I adore her writing style and the story is so intriguing–plus, I love the heroine. And Atlas! Oh, Atlas 😍 I can't wait for book two and to learn more about the other characters…and how they're going to deal with the bombshell that was dropped on them at the end of book one. Obviously, I highly recommend this book!
Trigger warning: death; bullying; sexual assault
Heat level: none
Rating: 4
Paranormal. Reverse harem.
Kindle Unlimited
Most, if not all, of the books I read in July, were from Kindle Unlimited. As you can tell, I utilize this program to the fullest, lol. If you've been curious about KU and would like to sign up, click on the link below! I highly recommend it and new users can get the first month free 😊
Kindle Unlimited Membership Plans
Like this post? Save it to your board!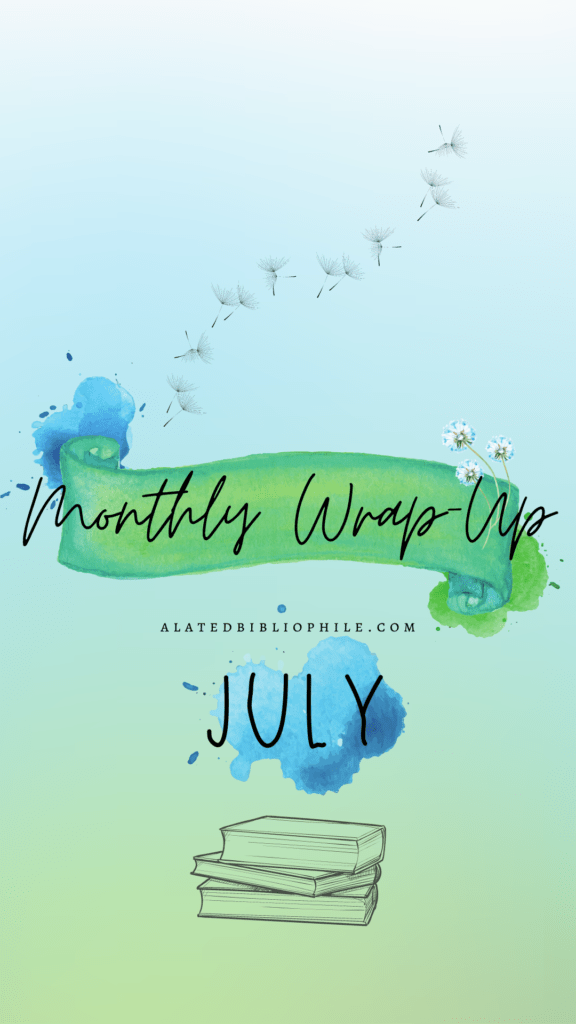 Sign up for
my newsletter
!
Become a Patron!
Check out my Amazon storefront for several book lists, including a list of freebies!:
Alated Bibliophile Storefront