disclosure: this post may contain affiliate links. please visit my disclosure policy for more details.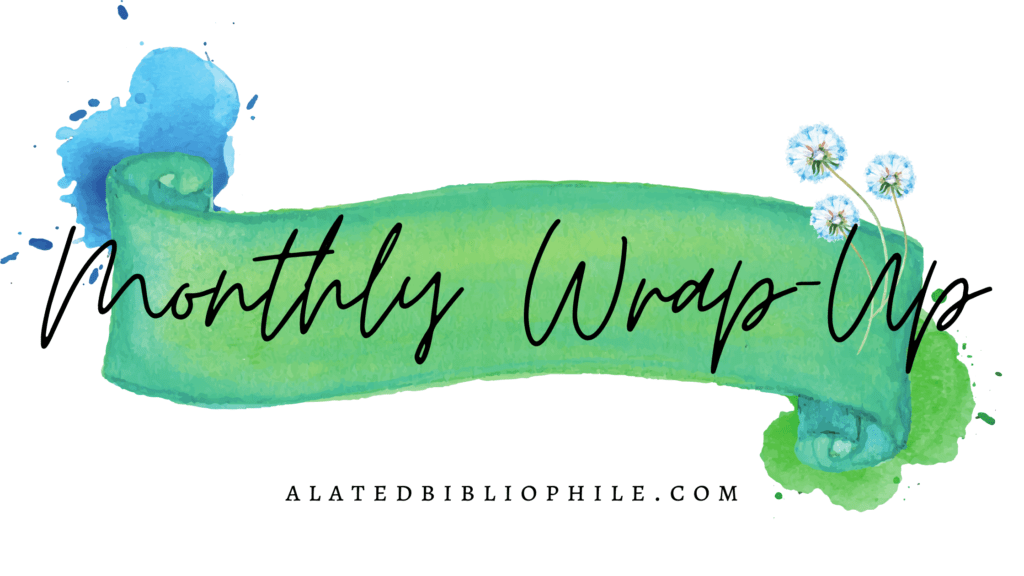 Here's another wrap-up post with some mini reviews 🙂 I'm going to try to include trigger warnings, but I may have missed some, so if you're concerned, I would encourage you to check out Trigger Warning Database and/or Book Trigger Warnings.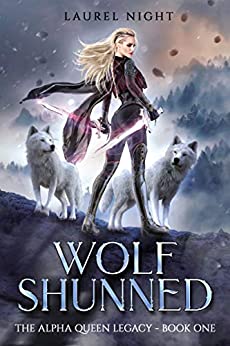 Wolf Shunned by Laurel Night.
---
It's amazing to be a dominant wolf… if you're male.
When you're a nineteen year-old girl who can beat the crap out of every wolf in your pack, suddenly it's not so great. Love isn't everything, I know; but even the most powerful she-wolf submits to her mate. If you can't be dominated, you can't be mated.
And an unmated wolf has no place in the pack. …
Click here to read the rest of the blurb.
---
This book is so well-written and the story is incredible. I'm currently reading book two and I'm excited to keep reading, though I will say that if you're looking for some spice, you're going to have to look elsewhere. These books are extremely slow-burn. In my opinion, the story and the characters well make up for the lack of spicy scenes, but I realize not all romance fans agree.
Trigger warnings: misogyny; some abuse
Heat level: pretty much non-existent unless you count some slight make out scenes
Paranormal. Reverse harem.
Lone Wolf by Sam Hall.
---
One man, one woman, that's how wolf shifter's find their mates and mine is supposed to be the next alpha of our town. But when I kiss Mason on my eighteenth birthday, he rejects me politely, but firmly.
So I leave town, not giving a damn about the succession, determined to make it as a lone wolf.
And I do. I'm strong, capable, able to take down almost any wolf shifter I go against, when I get the call. Dad's in hospital and I need to come back, to care for him and determine his successor before outright war breaks out.
So why do I feel like a little girl all over again?
I'm right back where I started, being expected to find my true mate, but what if instead of one, there's several? I know I need to choose, and my heart has: all of them.
Blurb from Goodreads.
---
I loved this book (and the second). I can't wait to read the next book in the series!
(I've read quite a few books since these two and I didn't do a very good job of keeping notes on last month's reads, so I honestly don't remember any trigger warnings and what the heat level was…and that's pretty much going to be the case for the rest of these books as well. Sorry!)
Paranormal. Reverse harem.
Shadowborn Academy: Year One by G. Bailey and Scarlett Snow.
---
My fate is in the dark,
And my shadow there is real…
The darkness likes to play in this world.
It also likes to deceive.
In the Enchanted Forest, secrets thrive and one girl desperately needs to find answers before it's too late.
That girl is Corvina Charles, a powerful Shadowborn—a human who touched dark magic and became something else.
Something dangerous. …
Read the rest of the blurb here.
---
Book one was a re-read for me, and then I finished the rest of the series. I quite enjoyed this series! Definitely a good one for fans of paranormal reverse harem.
Paranormal. Reverse harem.
Shadow Touched by Harper Wylde.
---
My name is Lorn, and I'm a witch. Or at least, I thought I was.
Turns out, things aren't always what they seem.
My magic has always been different from others of my kind—untamed. Something to hide, even in my own world, along with my monster-filled dreams and odd 'episodes.'
When my entire life is turned upside down with a single drop of blood, the mysterious magick I've been trying to hide finally catches up to me. …
---
This series is so freaking good. I completely devoured the books that are out and I'm anxiously awaiting book four!
Paranormal. Reverse harem.
Heartless by Ivy Fox.
---
I had their love once.
They saw me for the girl I am and the person I yearn to become one day—a woman who thrives in her freedom and dances away in her rightfully earned independence.
They saw all the strong, unafraid parts of me, and coaxed each one of them out, daring me to dream bigger, climb higher.
They never once saw the girl I had been groomed to see in the mirror.
Read the rest of the blurb here.
---
New adult. Reverse harem.
Supernatural Shifter Academy: Crescent Wolves by G. Bailey and Regan Rosewood
---
Secret societies. Magical boarding schools. Supernatural beings…What could go wrong?
I'm Millie Brix and apparently, I'm a supernatural shifter. Funny eighteenth birthday present, right?
Chosen for Supernatural Shifter Academy, I have to learn which shifter clan I belong to and how to use my powers that are slowly growing out of control. Supernatural Shifter Academy only has five hundred places and if I'm not strong enough to survive, I won't get to walk away.
The Sirens lure you in, the Wolves bite first and ask questions later, the Dragons only care for themselves, the Vampires plan to own the world and the Witches will do whatever it takes to win. …
Read the rest of the blurb here.
---
Paranormal. Reverse harem.
A Lady of Rooksgrave Manor by Kathryn Moon
---
On the brink of losing her position as a maid and with no prospects to go on, the offer of a place at Rooksgrave Manor—a house of ill and unusual repute—sounds like a perfect fit for a young woman with Esther's inclinations. Even better, the invitation comes by the hand of the handsome Dr. Underwood, a delicate gentleman with a ferocious alter ego who knows exactly what he wants from Esther.
Upon arrival the men and the daily decadence of the manor feel too good to be true for a girl of Esther's station. There are rules to be followed, expectations to meet, and Esther is afraid she might be too wicked even for a place like Rooksgrave.
---
This book was pretty much pure smut, lol. If that's what you're looking for, then you should definitely read this book.
Paranormal. Reverse harem.
Hearts of Darkness by Catherine Wiltcher. (Audiobook)
---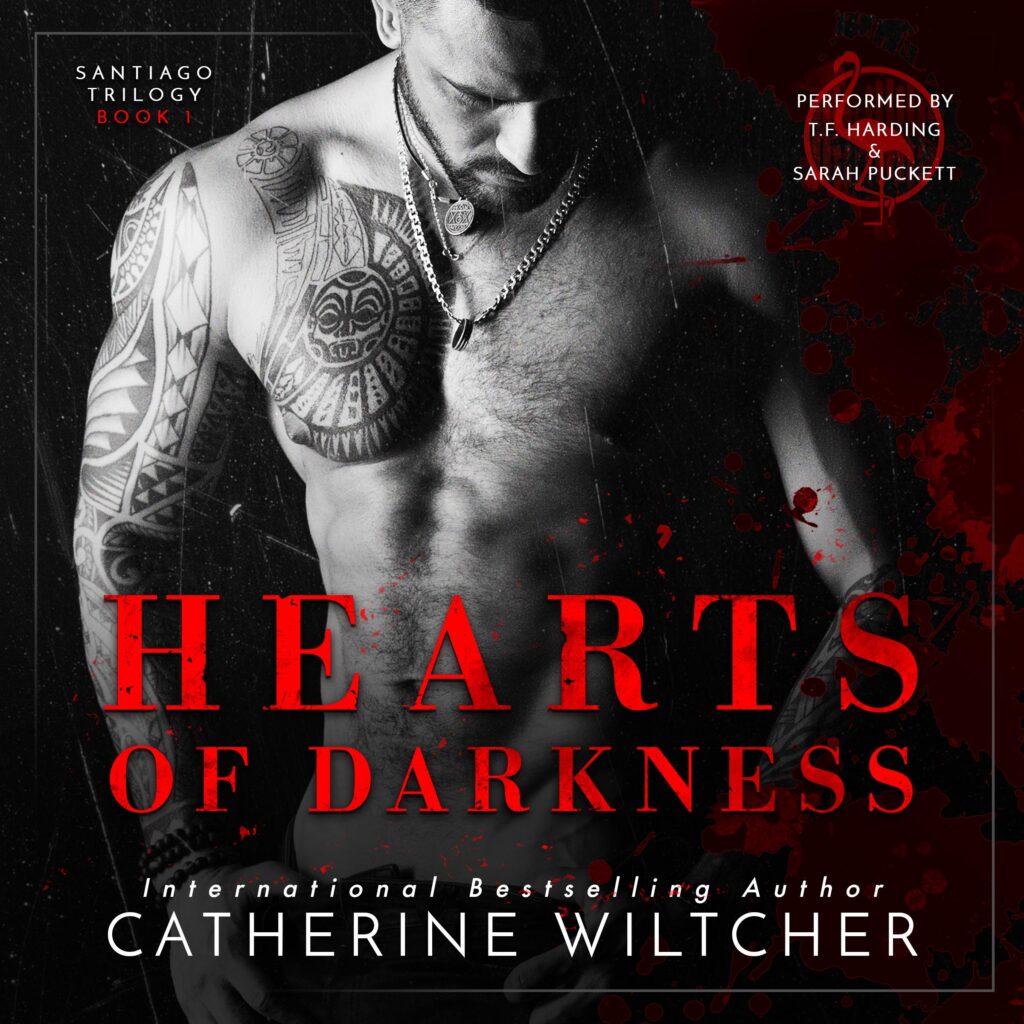 "First, Dante Santiago held a gun to my head. Then he blew my world apart …"
He's a criminal with no conscience. The whisper of a name, a faceless stranger… A man content to dwell in the shadows of his underworld.
I'm the light to his dark, an investigative reporter intent on exposing dangerous men like him. We were worlds apart until I caught his attention. Now I'm his captive, kept at the whim of a devil with no kindness or morality.
I may be an innocent but I have secrets too. …
Read the rest of the blurb here.
---
This book was just okay for me. The story was intriguing enough for me to continue, but it was nearly all sex, which, if you're wanting that, then great. I also kind of hated the characters, so there's that, lol. The writing is fantastic, though.
New adult. Mafia. M/F
Savage Vandal by Heather Long.
---
Emersyn Sharpe doesn't belong in our world
In fact, the very last place she should be is with us. But someone is hurting her. We've all seen it.
We tried to ignore the warning signs. We tried to trust the people around her.
We tried to believe in her world.
Too late.
When she nearly died in front of us, we had to act.
We took her. …
Read the rest of the blurb here.
---
This is another series I dove headfirst into. It was such a unique premise and I've never read about a heroine who was an aerial artist. So fricken cool! I highly recommend <3
New adult. Reverse harem.
Interested in any of these books?
Most of the books I've featured here can be found on Kindle Unlimited. I use KU religiously and definitely recommend it for anyone who reads a lot! If you're interested in checking out the different membership plans for Kindle Unlimited, click on the link below:
Kindle Unlimited Membership Plans
*As an Amazon associate, I may earn from qualifying purchases.
Like this post? Save it!





Sign up for
my newsletter
!
Become a Patron!
Check out my Amazon storefront for several book lists, including a list of freebies!:
Alated Bibliophile Storefront