I received an advanced/review copy of this book. This does not affect my opinion of the book or the content and honesty of my review.
This post contains affiliate links you can use to purchase the book. If you buy the book using that link, I will receive a small commission from the sale. This comes at no extra cost to you, but it helps me out a lot!
This book is suitable for 18+ due to mature content.
Hearts of Darkness
by
Catherine Wiltcher
Series:
The Santiago Trilogy #1
"First, Dante Santiago held a gun to my head. Then he blew my world apart …"

He's a criminal with no conscience. The whisper of a name, a faceless stranger… A man content to dwell in the shadows of his underworld.

I'm the light to his dark, an investigative reporter intent on exposing dangerous men like him. We were worlds apart until I caught his attention. Now I'm his captive, kept at the whim of a devil with no kindness or morality.

I may be an innocent but I have secrets too. For years I've been fighting a private war with the illegal drugs trade, with the cartel responsible for murdering my brother. I'm closer to revenge than I've ever been until his duplicity tears my life apart.

Ours is a relationship borne of hate but we can't deny the fire that rages between us. But Dante's a haunted man. He knows only pain and suffering until I see a spark of light buried deep within the shadows of his heart.

Now I have two choices. Save Dante Santiago's soul or lose myself to his darkness forever.
Published by
Pink Flamingo Productions LLC
Genres:
Romance
,
Dark
,
Mafia
,
New Adult
Format:
ARC
,
Audiobook
,
Review Copy
Buy on Amazon
Goodreads
Length:
8 hours and 53 minutes
Narrator:
Sarah Puckett
,
JF Harding
disclosure: this post may contain affiliate links. please visit my disclosure policy for more details.
🎧🎧Audiobook Review Tour!! 🎧🎧
Hearts Of Darkness (The Santiago Trilogy Book 1) by Catherine Wiltcher
Narrated by Sarah Puckett and J.F. Harding
Produced and Published by Pink Flamingo Productions
Audible US 🎧 https://bit.ly/HeartsofDarknessAudioUS
Audible UK 🎧 https://bit.ly/HeartsofDarknessAudioUK
Review Tour Hosted by Audiobook Obsession PR
Review:
This is going to be a slightly different format from my normal reviews as I'm taking part in a review tour for the audiobook. Thank you, Audiobook Obsession, for giving me the chance to review <3
First let me start by saying I enjoyed the narrators immensely. I think they brought the right amount of emotion to the characters and the story. I also enjoyed the author's writing style. Catherine Wiltcher is a new author to me but she definitely has some talent and I enjoyed her grasp of the written word.
However…there wasn't a whole lot of *plot* here–which, if all you're looking for is some good smut to read (or listen to), then look no further–but I wasn't really feeling it. I think it was mostly my mood–I am a huge mood reader–but it fell kind of flat for me. I ended up skipping over some of the sex scenes because there was so. Much. Sex.–which, again, if that's what you're looking for, you'll be happy reading this book. Honestly, it frustrated me that the heroine could be fighting mad at the hero one second and the next she'd be salivating for him, and then go back to hating him after the mind-blowing sex. I get that it's a mafia book and there's not a whole lot of realism here, lol, but I just wasn't in the mood for non-stop sex and insta-lust/love. Also, they were constantly calling each other "my angel" and "my devil" when I feel like once–maybe twice–could have sufficed.
I'd give this story a solid 3 stars. It was just okay for me. Worth the listen, but I don't think I'll be reading the next book.
If you're a fan of high level heat and characters with EXTREMELY questionable morals, you'll enjoy this book. And if you happen to be a bit of an audiophile, I definitely recommend listening to this book because the narrators nailed it.
Definitely check trigger warnings before delving into this one cause it's certainly a rough ride.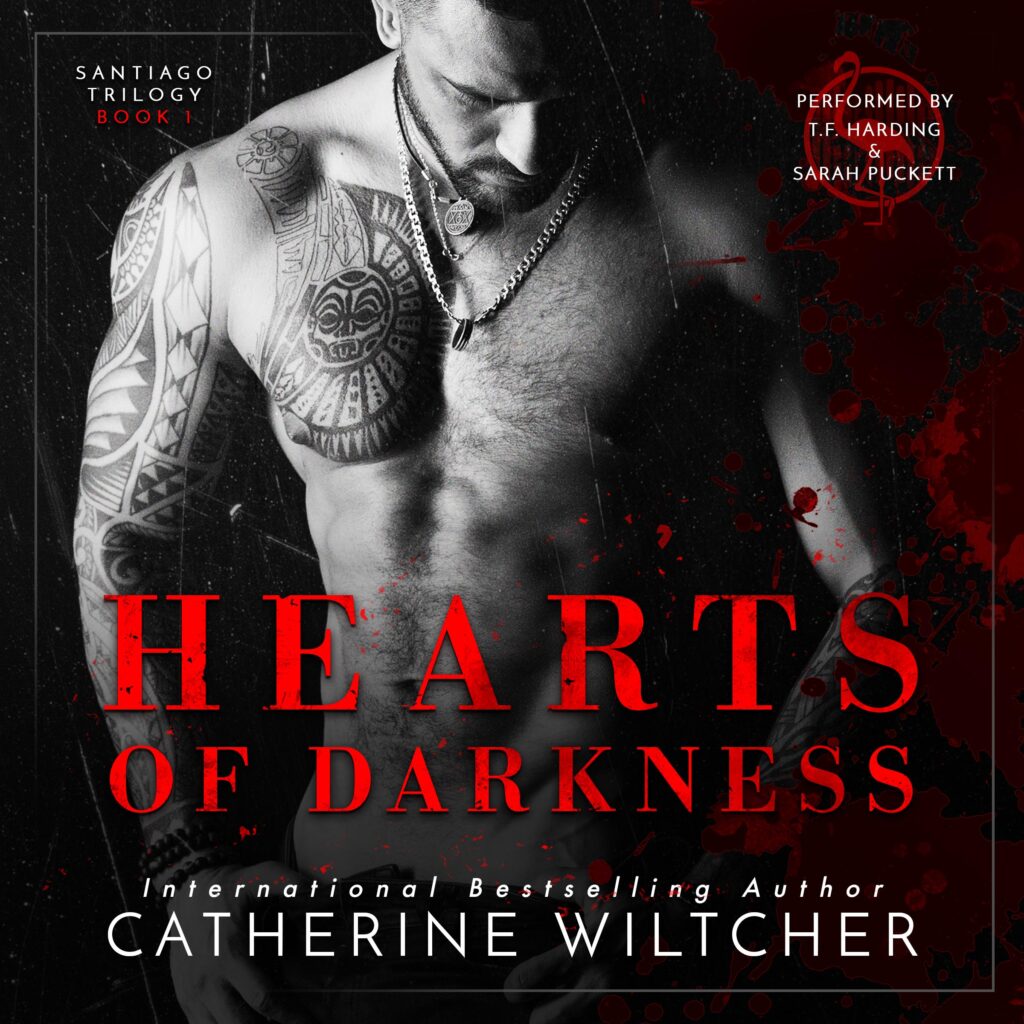 Rating Report
Plot
Characters
Writing
Pacing
Cover
Overall: