disclosure: this post may contain affiliate links. please visit my disclosure policy for more details.
I recently had the pleasure of reading the debut novel of a brand new author.
Marks of the Mazza by Blake Blessing is a paranormal reverse harem romance filled with intrigue, mystery, supernatural politics, a fascinating cast of characters, and plenty of steam. *fans face*
At the beginning of the story, our heroine has no concept of magic or the paranormal. It isn't until she meets the men she's destined to be with that she starts questioning her whole life. They tell her she's a Mazza … and if you want to know more about what that is, well, you'll have to check out the book when it goes live next month 😉
Ms. Blessing has created a compelling world of the supernatural, along with compelling characters that draw you in and make you want to delve into their minds and learn everything there is to know about them.
I loved the story; once I started reading it, I couldn't put it down, and that's not always the case when I receive an ARC. As it is, I can't wait for the next book in the series, and I'll definitely be recommending this one to anyone who's looking for a paranormal RH and wants something other than the more popular recommendations.
Be on the lookout for another post from me when this book goes live!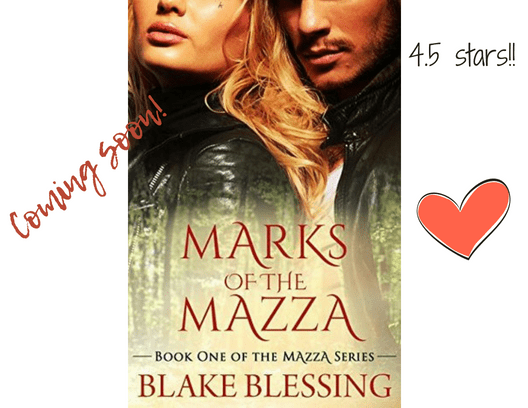 Happy reading!





Sign up for
my newsletter
!
Become a Patron!
Check out my Amazon storefront for several book lists, including a list of freebies!:
Alated Bibliophile Storefront