I received an advanced/review copy of this book. This does not affect my opinion of the book or the content and honesty of my review.
This book is suitable for 18+ due to mature content.
Dark Days: Semester 2
by
Liz Meldon
A vampire desperate for a brighter future. A wolf shifter eager to forget the past.

A killer closing in.

Still reeling from the events of December 31st, wolf shifter Emma Kingsley stumbles into the new year knowing that nothing will ever be the same. Her sanctuary--her territory--is falling to pieces around her. Danger in the forest. Danger in the village. Danger at her door.

This time of year, wolf's in season.

The cruel promises of two rogue vampires cling to her like a second skin, but so does the possibility for something more with the vampire who saved her life. Despite her growing feelings, she knows in her heart that Calder is a part of this madness.

And when the truth comes to light, will she ever be able to trust him again?

Forced to unite for the sake of their beloved boarding school, two former enemies are torn between doing what is necessary...

And following their hearts.

The fresh start that vampire Calder so desperately craved is shot straight to Hell when the past comes back to bite him. Had circumstances been different, he would have fallen back on old habits--and run.

But now that Emma is involved, he knows the game has changed. A price must be paid, and if it keeps her alive, Calder Holloway will pay it a thousand times over.

Even if that means forgetting his feelings for the beautiful shifter. Every. Last. One.

Because those messy, messy feelings are what got him into trouble in the first place.

In the dark days of winter, an ancient evil emerges from the shadows. Blood will be spilled. Lines will be drawn. Lives will be lost.

Only one thing is certain: no one is safe.

Not even creatures of the night.

Dark Days is a standalone enemies-to-lovers paranormal romance duet. While Book 1 has a cliffhanger, all will be resolved with a supernatural happily-ever-after in Book 2.
Genres:
Romance
,
New Adult
,
Enemies to Lovers
Format:
ARC
,
eBook
,
Review Copy
disclosure: this post may contain affiliate links. please visit my disclosure policy for more details.
I loved the first book in this duet and I have been eagerly awaiting the sequel since I had finished it. I adore Ms. Meldon's writing style, and she takes great care to breathe life into her characters, making you feel like they're real people and not just words on a page.
Emma and Calder are such compelling characters; not only are they interesting, but they're both relatable in their own ways–despite being supernatural creatures. They're also about as different as possible, and even though it technically shouldn't work between the two of them–partly because vampires and wolf shifters are sworn enemies–it does. Calder is the epitome of type A personality–everything has to be in its place, his clothes have to be impeccable and ironed to perfection, his living and working quarters are spotless, and he can't stand a thing out of place. Emma, on the other hand, is messy; her office has papers and various items scattered all over the place, her housing is cluttered with clothes strewn about everywhere, and she's constantly sporting dog hair due to her beloved canine rescues. The differences between these two are laughable, but somehow, they make it work.
These two grow much closer in this story, in part due to all the horrific events that take place throughout both books–though this one is arguably worse than the first. Somehow, Calder has discovered that he's fallen in love with the stubborn shifter, and Emma, being her cantankerous and hot-headed self, isn't going to make having a relationship with her easy. Part of the fun of this book is in the abrasive nature at the beginning of their relationship. Honestly, a lot of it is hilarious–especially in the first book–but most of it is angsty and gritty and oh-so-sexy. There's a nice added depth to their relationship in this book that has more to do with feelings than just having sex because they're attracted to each other, and that, in my opinion, makes it so much better.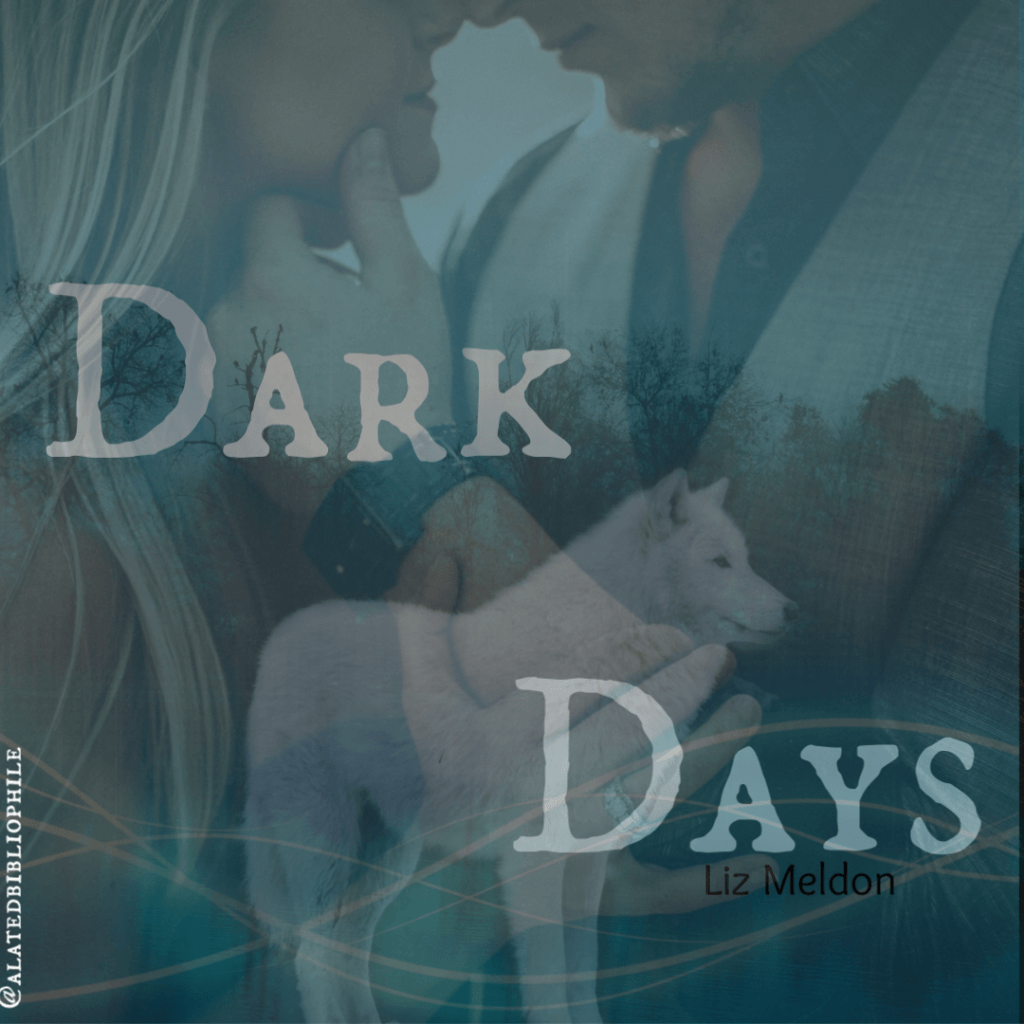 This book not only explores the relationship between Emma and Calder, it also answers some crucial questions that were left open in the first book. And let me tell you, this book was packed full of information. There were several shockers that I suspected but wasn't entirely sure of–one of them you don't find out until nearly the end. It was exceedingly well written and I never felt like I was being bombarded with information, nor did it feel rushed or the opposite, too slow. The fossegrim from the first book plays a larger role in this one–which is something I was so hoping for; I find him incredibly interesting. I'd actually love it if this author wrote more about him, possibly where he finds his own mate? I'm not sure. I just loved his character, despite the fact that he had a part in luring unsuspecting humans to their deaths at the hands of his sister. There was something so fascinating and alluring about such a devastatingly haunted–and beautiful–creature.
Without giving too much away, I will say that despite the several heartbreaking circumstances Emma and Calder find themselves in, the ending is everything I hoped it would be. Ugh, I love this couple so much. The love that radiates from the two of them is perfect and I couldn't be happier with this ending. Their relationship both softens them and makes them stronger, which is exactly as it should be. Also, we finally get to see Emma in wolf form! This was so beautifully written and I enjoyed being inside Emma's head while she was in her wolf form, and I also loved Calder's reaction to Emma's wolf. Ahh, so, so good.
I loved this book. It definitely met my expectations for a sequel and honestly, I'm hoping the author decides to either add a novella of these two or write in the same universe with another character (preferably the fossegrim … ahem) because I'm not ready to say goodbye to these amazing characters yet. But, of course, it's the author's decision and I'm sure only time will tell 🙂
I highly recommend this duet for all the paranormal romance fans out there. Definitely one of my favorite PNRs I've read in the last couple years. Check it out, and as always, if you do, come back and let me know what you think! 🙂
For my review of Dark Days: Semester 1, click here!
Happy reading!
* This post includes affiliate links, which means if you purchase anything using that link I'll make a small commission. This comes at no extra cost to you, but it helps me out a lot <3
Follow me for more book-related reviews, news, and more 🙂
Sign up for my newsletter!