disclosure: this post may contain affiliate links. please visit my disclosure policy for more details.
Hey guys. I'm going to start doing a new thing where every so often–I haven't decided how often yet–I'm going to write up a spotlight post on an author I've had the pleasure of working for in hopes to spread a little bit of their awesomeness.
For my first post in this lovely spotlight series, I decided to go with the wonderful S. Jones, who just released Hard to Leave on the third. So, without further adieu …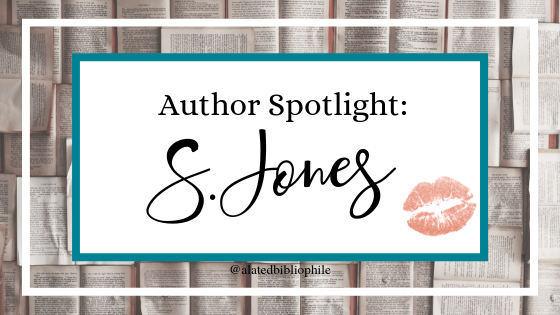 I had the pleasure of working with Sandra for the first time on her latest release, Hard to Leave. This is a beautiful love story about overcoming obstacles, the consequences of keeping secrets, and how far a mother will go to protect her child. By no means is Jack and Chloe's journey an easy one, and I thought it was a perfect blend of swoony moments and angst so heartbreaking that I felt like my chest was going to cave in. There are also a few funny moments that I loved and seeing the relationship develop not only between Jack and Chloe but also between Jack and Chloe's son, Tanner. Honestly, you really feel for each character in the story for one reason or another. I greatly enjoyed working on this book, and I hope you enjoy reading it!
For more information on Sandra and her newest release, check out the info below 🙂
AUTHOR BIO
S. Jones lives in Upstate, N.Y. with her husband, her two teenage children, and her adorable golden retriever Marley. She is a wine lover, coffee drinker, domestic chef, housekeeper, chauffeur, dog walker, and world traveler…Oh, and she is also a hopeless romantic! When she's not doing laundry, mowing her lawn or taking care of her family, you can usually find her on the computer planning out her next vacation, having a drink with her friends or reading a nice juicy book.
AUTHOR LINKS
Facebook: https://www.facebook.com/authorsandrajones
Website: https://www.sjonesauthor.com
Twitter: https://twitter.com/sandyjones23
Instagram: https://www.instagram.com/sandrajonesauthor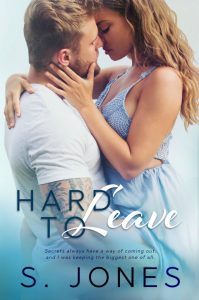 GOODREADS LINK: https://www.goodreads.com/book/show/42280823-hard-to-leave
PURCHASE LINKS
US: https://amzn.to/2XqcZgA
UK: https://amzn.to/2PlcGka
CA: https://amzn.to/2VfR7qE
Free in Kindle Unlimited