disclosure: this post may contain affiliate links. please visit my disclosure policy for more details.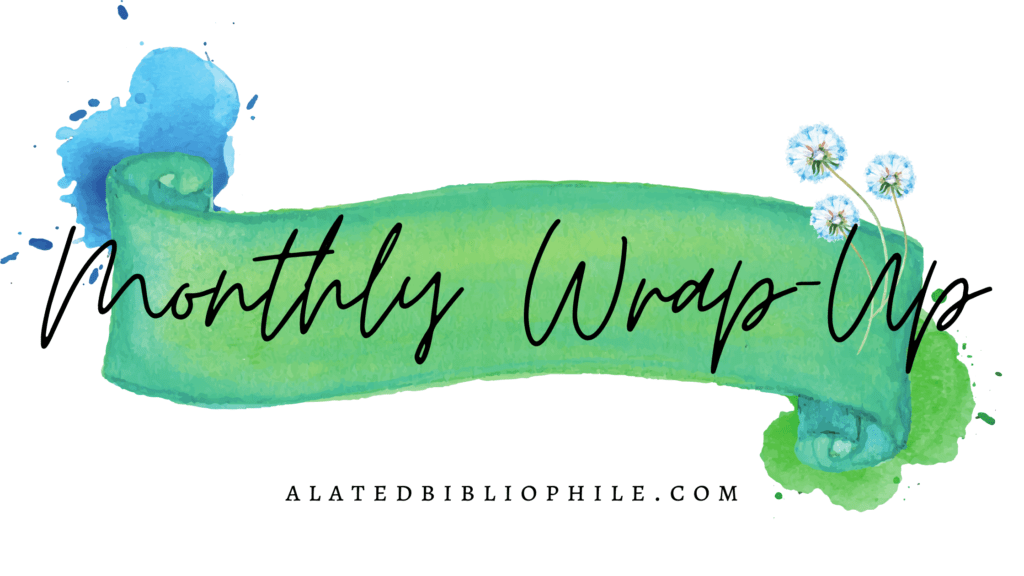 Obviously this is super late, but here's a quick overview of everything I read in May. I wasn't super into reading last month–at least, not like I normally am–but I still read a few good ones that I'm excited to share.
The Cruel Prince by Holly Black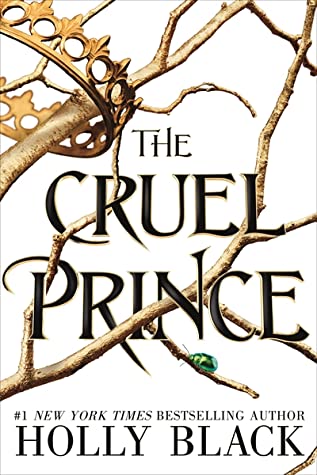 The Folk of the Air trilogy was hands down my favorite read(s) from May. I realize these books have been super hyped–especially on booktok–but for me, they WELL lived up to it. I've been a Holly Black fan for a long time but just hadn't had the chance to pick up these books until last month and I'm so glad I bought physical copies!
These books tell the story of Jude, a human living in Faerie–the home of the devastatingly beautiful and maliciously cruel Fae–and just how far she'll go to gain power. While striving to fuel her own ruthless ambitions, she makes a bargain with Prince Cardan–the boy who bullies and torments her, but who also sets her heart aflame.
This whole trilogy was an easy five stars for me and I highly recommend it!
Young Adult/Fantasy. M/F. 5 stars.
Get your copy here: The Cruel Prince
Rejected by Jaymin Eve
Rejected by Jaymin Eve. This is another series I've heard a lot about and hadn't read until last month. I enjoy Jaymin Eve's writing style and this one sounded intriguing, so I hit up my KU store and downloaded it…then immediately devoured it and read the second one 😀
Mera has been abused by her pack all her life. One of the cruelest to her is the pack alpha's son, and when her wolf finally emerges and she discovers her mate is none other than the jerk himself, he ends up very publicly humiliating her by rejecting her. Heartbroken, her lets out a heartbreaking call that brings forth the baddest of the bad…the Shadow Beast–otherwise known as their "god."
I also read book two, Reclaimed, and enjoyed it just as much. 😊
This was a slow burn with some angst thrown in and I greatly enjoyed it. I'd definitely recommend!
Romance/Paranormal. M/F. 4.5 stars.
Get your copy here: Rejected
A House So Mad by Analeigh Ford
A House So Mad by Analeigh Ford. This was an interesting read. I was in the mood for something different and I definitely got that in this book.
Thalia is involuntarily committed to Ashford Asylum by her [super prick of a] brother and once she's within the asylum's doors, she begins to suspect there's a whole lot more going on inside these walls than patients with mental illnesses. While she tries to uncover the secrets of the institution she now calls home, the "leaders" of the asylum–Price, Ives, and Kingsley–take a special interest in her; in fact, they make her their new target. Despite there being an immediate attraction on all sides, Thalia isn't convinced to jump into bed with any of them, and she's determined to figure out what's going on–even if she's putting her own safety in jeopardy.
I read both books in the duology and I kind of enjoyed it, but the ending really fell flat for me, which brought my enjoyment down a lot. In total, I'd probably give the duology 3 stars, partly because I enjoyed the FMC so much and I liked the writing style.
Romance/Paranormal. Reverse Harem. 3 stars.
Get your copy here: A House So Mad
The Wolf's Witch by Rachel Medhurst
The Wolf's Witch by Rachel Medhurst. Della and her brother have been dealt a poor lot in life. Facing exile from their coven and persecution from the local wolf pack after her brother nearly kills a wolf, things are made even more complicated when Della herself is accidentally scratched by the alpha of the pack. For a witch, a scratch or a bite from a wolf shifter is a death sentence…but then something happens that's unheard of: she begins to change. And not only that–she's the alpha's mate.
I so badly wanted to like this book more than I did. There were parts of it I enjoyed–the enemies-to-lovers/fated mates trope is one I love and it was written well. The plot was fantastic and I absolutely adored the inclusion of mental illness in Della's brother and it was written exceedingly well. But the story as a whole fell kind of flat for me…this is the first book in a series and at this point, I don't think I'll continue reading the rest. As I say with all books I review, I would greatly encourage you to read this book and decide for yourself if you enjoy it. I am happy I read it, even if it didn't quite live up to my expectations. I'll definitely be looking for other titles from this author, though.
Romance/Paranormal. M/F. 3 stars.
Get your copy here: The Wolf's Witch
So, there's my May wrap-up (over a month late)! Stay tuned for my June wrap-up, which will hopefully be coming shortly 🙂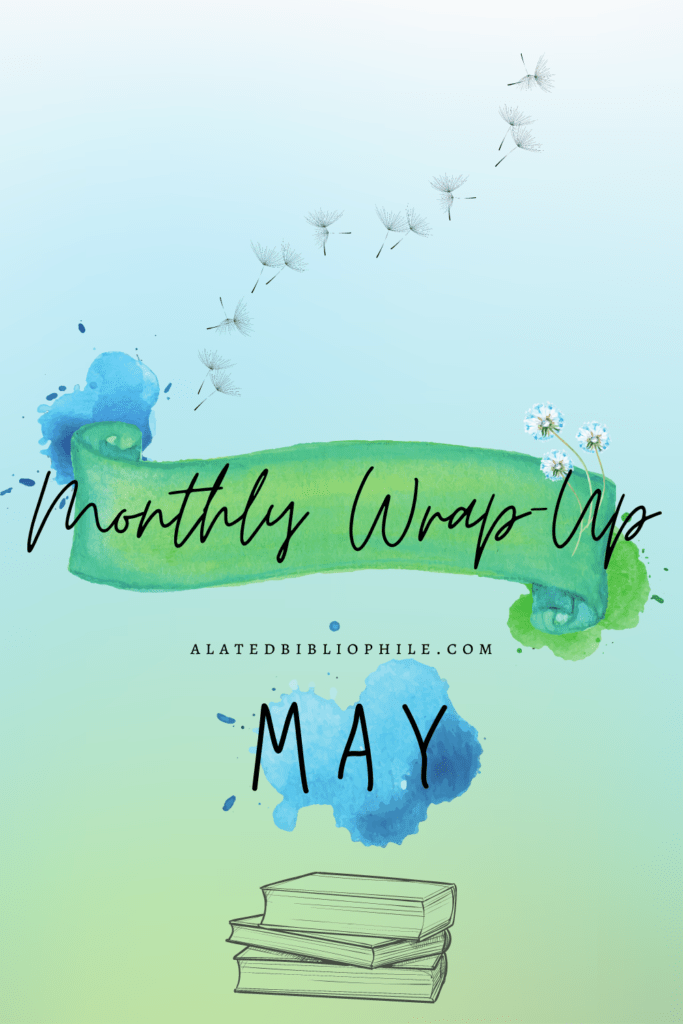 Sign up for
my newsletter
!
Become a Patron!
Check out my Amazon storefront for several book lists, including a list of freebies!:
Alated Bibliophile Storefront