disclosure: this post may contain affiliate links. please visit my disclosure policy for more details.
** WARNING ** If you haven't read the first book, Wolf Hunted, there might be some slight spoilers within this post. Continue at your own risk 😉
This book starts where the first left off. It tells us what happened to Alexis after she's been re-captured by Strand and gives a little more insight into her shifter abilities and a little about why she's so important to the company. It was super interesting to see her shifting for the first time, and while I understand a bit of the guilt that came along with some things she ends up doing in her wolf form, I can't say I blame her for reacting the way she does considering she was acting out of self-defense.
Anyway, this book was chock full of action. It seemed like there was something going on in every chapter; some reason to keep running and/or fighting. As is the case with every Sadie Moss book I've read so far, lol, I told myself I would only read a chapter or two at a time to try to prolong the reading; instead, I couldn't put it down until I finished it. Not that I'm complaining 😉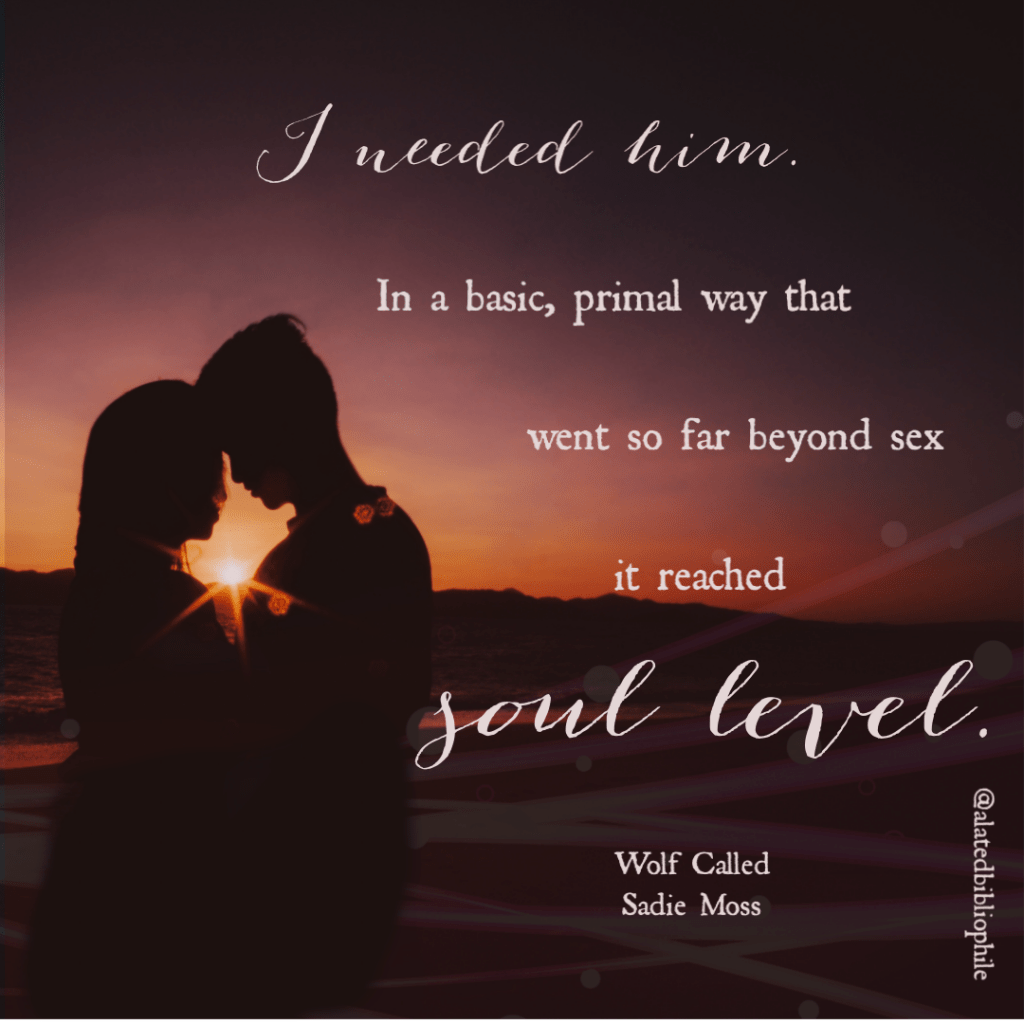 The bonds between Alexis and her men deepen and grow and there are actually a couple surprise personality/relationship changes that I didn't see coming from two of the guys. I'm especially interested to see how one of these relationships progresses with the newly revealed hardships. We also get a little more … ahem … action in this book, which was written SO well. I wanted to melt into a puddle on the floor after reading the *first time* scene. That's all I'm going to say about it 😉 but trust me when I say it's well worth the wait!
Again, I adore Sadie Moss and I, fortunately, have the next installment of this series waiting for me on my kindle as I type this, and I can't freaking wait to dig my teeth into it (pun totally intended). This is easily my favorite series of hers so far, and that's saying something because she hasn't disappointed me yet!
As always, let me know if you read this series and what you think of it because I love talking books!
Happy reading!

* This post includes affiliate links, which means if you purchase anything using that link I'll make a small commission. This comes at no extra cost to you, but it helps me out a lot <3
Other books of Sadie's I've reviewed:
If you'd like to keep up with my reviews and book news, follow me here:
Sign up for my newsletter!
If you like my review, may I ask that you help me out by pinning this graphic? And thank you for all your support so far! It goes a long way <3