disclosure: this post may contain affiliate links. please visit my disclosure policy for more details.
Uggghhhhh, this book.
I read this book in a day. I couldn't put it down. It was one of the best slow-burn romance stories I've ever read <3
Set in the 80s, this book revolves around Flip, one of the most famous skaters in the world, and Tweetie, a young woman determined to defy the odds by being one of the first female skaters to take the competitive skating world by storm. Along the way, she returns to her home–otherwise known as the Patchwork House–after being away for a couple of years. The Patchwork House is well known for being home to the "bad boys" of the neighborhood, and they have one rule: no girls. That rule went out the window when Tweetie, homeless and recently orphaned, came into the boys' lives.
Tweetie is like a beacon to Flip; when she returns to the Patchwork House, he inevitably returns, as well. When they meet again, sparks fly–but Tweetie is determined not to be just another notch on Flip's bedpost. She wants love and a real relationship, and until Flip can prove to her that that's what he's looking for, as well, she's doing everything in her power to resist him. But the more they're around each other, the more their eyes seek one another out in a crowded room, the more Flip leaves lingering touches, and the more secrets they reveal about themselves, the harder it is to deny the strength of their attraction.
But there's so much more to this story than simply trying to deny their feelings. There are deep secrets that have the potential to cause irreparable damage, but without bringing them into the light, there's no way Flip and Tweetie can begin an honest relationship. What Flip doesn't know is if Tweetie will ever forgive him for the part he's played in completely upending her life. It takes a while for the truth to come out, but once it does, they're faced with some new challenges that will either give them a firm foundation to begin their relationship or will leave them shattered both in pieces. I don't want to say so much for fear of giving spoilers, but following their story through both points of view–both in the past and in the present–is angsty, raw, and so swoony, I could hardly stand it. <3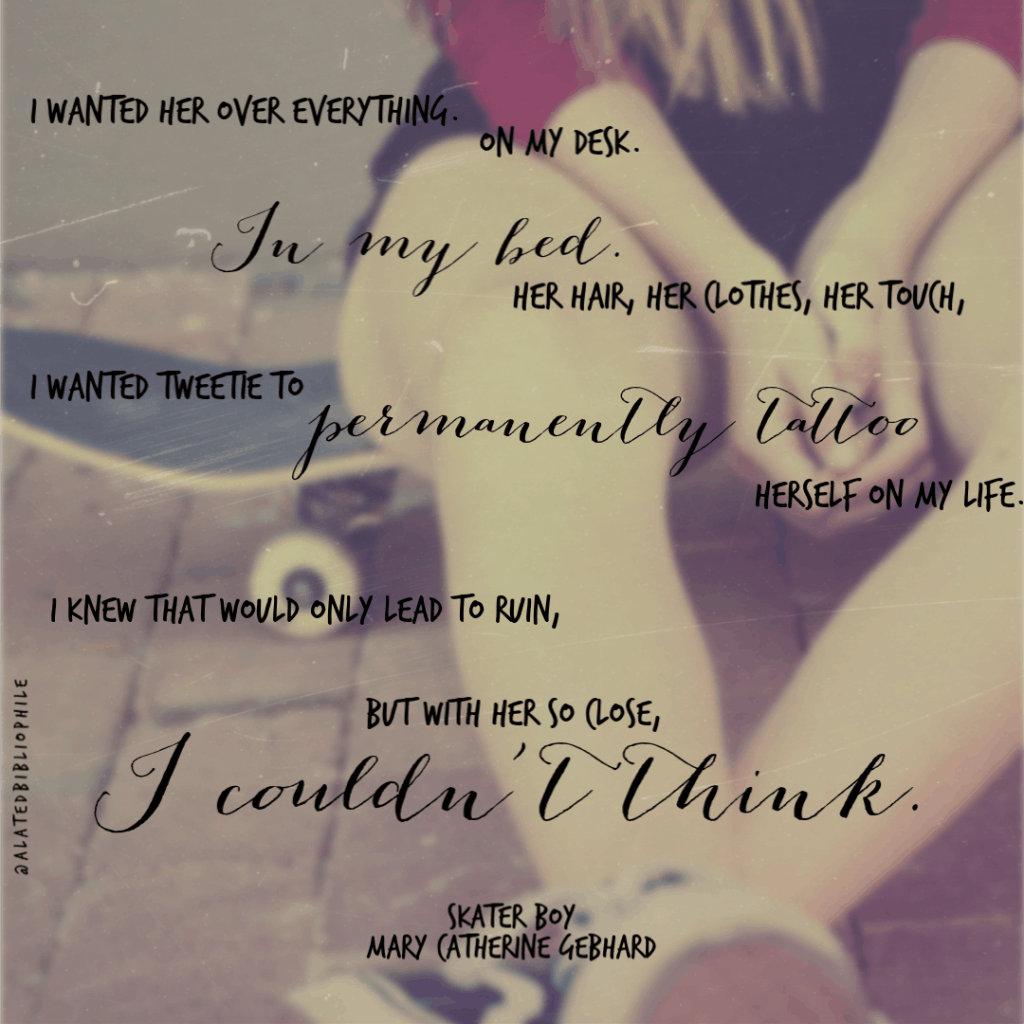 This is a wonderfully written book with compelling and relatable characters–and a deliciously slow burn romance that left me scorched by the end of it. I adored this book and I will be anxiously awaiting book two!
Happy reading!
* This post includes affiliate links, which means if you purchase anything using that link I'll make a small commission. This comes at no extra cost to you, but it helps me out a lot <3
Sign up for my newsletter!