disclosure: this post may contain affiliate links. please visit my disclosure policy for more details.
Jo Raven is one of those authors that I'll one-click without even reading the description. I've been a huge fan of hers since I read the first book in the Inked Brotherhood series several years ago (which is amazing–you should go read them!) and since I've been in a bit of a reverse harem kick as of late, I flipped out when I discovered she was writing one. I bought the book as soon as I was able to and finished it in two days.
As is her MO, this book is raw. It's angsty, it's gritty, it's explicit, and it breaks your heart into a million pieces before you're finally–finally!–given the happy ending. I guess that's part of what makes the happily ever so sweet; you feel like the characters truly deserve all the love and happiness that comes to them after the crappy cards they're dealt all their lives.
The feels in this book are major, and I definitely wouldn't recommend it to anyone who dislikes angst or themes of abuse. It goes there and beyond. I don't know how she does it, but Jo consistently gets me to feel like my heart is being ripped from my chest while dangling that glimmer of hope in front of my face. There were times I honestly had to step away from this book for a bit just to calm my erratic nerves. These breaks didn't last long, of course, because I had to know what happened next 😉
The book shifts between all four characters' points of view, which is something I loved. It feels like you get a better understanding of the emotions each character feels and the headspace they're in when you're able to read it from their own unique perspective. It also allows you to see how much each person means to them individually, and it was neat to be able to get inside their heads and understand where they're coming from; why they grow to love the other people in this relationship and what each relationship means to them–individually and as a whole.
Each person in this relationship has some sort of hang up stemming from long-kept secrets and broken hearts. While some have been abused more in the physical sense, each has been abused mentally and emotionally, and a lot of the time, that type of abuse is harder to heal from. Physical scars fade over time, but mental and emotional scars can stay with you for years. This story also touches slightly on mental illness and addiction and you're taken on a tumultuous ride with each person as they fight his or her demons in an attempt to finally heal.
There's also a part in the book, around the middle all the way toward the end (and no, I'm not going to share because it's too spoiler-y), that I honestly felt like I couldn't breathe. My chest hurt, my nerves were fried, and I kept yelling at the book, asking "how can this be?!" I knew–or at least, I sincerely hoped–that all would work out, as per Ms. Raven's usual storytelling, but that didn't help a whole lot in the moment. Once I hit that part, I could. Not. Put. The. Book. Down. If I thought I was glued to the words on my kindle before, it was nothing compared to when I got to the middle of the book. That was it. Nothing else was going to get done until I finished that book. lol.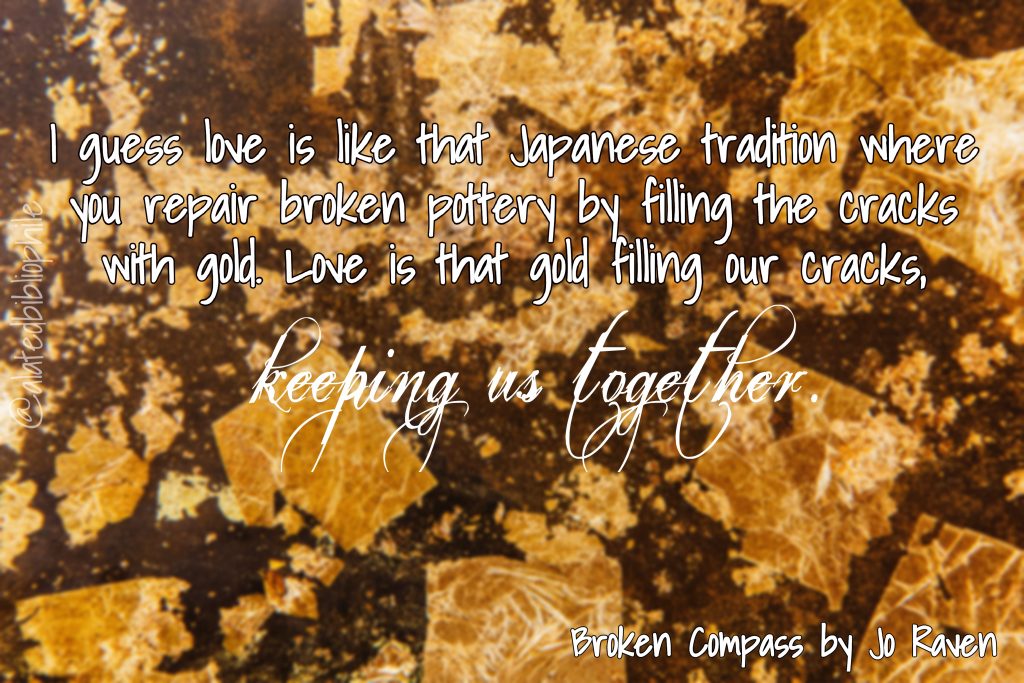 Of course, like my head continuously tried to reassure my heart would happen, there is a happy ending. It's flawed. It's heartwrenching. It takes a long time to get there. But it's beautiful. This story is beautiful. I absolutely adored it.
If you're a fan of the reverse harem subgenre and enjoy angst-ridden reads that will bring you to your knees and flawed characters that you can't help but fall in love with, look no further. I highly recommend this book (and any other Jo Raven book, because let's face it: her books are like crack for me). And if you do read it, please let me know how you like it!
**If you purchase the paperback using my link with The Book Depository, I'll make a small commission.
*All pictures used are from Unsplash and edited by me unless otherwise stated.
Follow me for more book-related news and reviews!