disclosure: this post may contain affiliate links. please visit my disclosure policy for more details.

BLURB
I'm dangerous. Calculated. Bloodthirsty.
The perfect motherfucking trifecta of crazy.
The name's Mateo Calvetti, and Brooklyn belongs to me.
My reach knows no bounds, and I always get what I want.
Including the little gem currently twisting my insides.
She's been promised to me since birth.
Nothing anyone says will change that.
She will be mine, whether she wants it or not.
I'm going to own her. Consume her. Fuck, I may even keep her.
Yet, something comes to light I never expected in my wildest dreams.
Blood, secrets, and lies all fall around my feet.
Carina Ricci isn't what she claims to be.
It appears she's just as fucked up as me.
Come on, baby, let's make them scream.
Let's show them what happens when you anger a King and his Queen.
GOODREADS LINK: 
https://www.goodreads.com/b…/show/38674202-blood-and-secrets
Links– 99¢ for a limited time
US: 
https://amzn.to/2EnnEii
UK: 
https://amzn.to/2q8l5LO
CA: 
https://amzn.to/2Elj7wx
AU: 
https://amzn.to/2JolPVY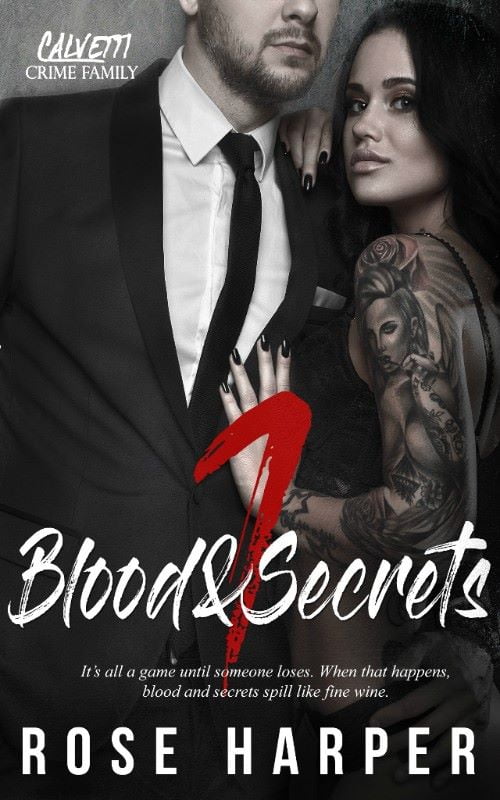 Congratulations, Rose Harper!