disclosure: this post may contain affiliate links. please visit my disclosure policy for more details.
New year
Happy New Year, friends!
I hope everyone's holidays were peaceful and filled with joy and love.
I'm not sure how everyone else felt, but for me, last year flew by. I can't believe it's 2023 already!
Apologies
So … it's been a while since I've posted anything. (I haven't written a full post since June! 😱) I apologize for disappearing and not letting anyone know what was going on.
I also want to offer a sincere apology to any authors who may have overdue reviews from me. I will be slowly getting back into reviewing and hopefully I'll be able to get caught back up. Thank you for your patience and understanding over the last couple of years.
Burnout
To be honest, I'd been experiencing burnout for a while. As a lot of you may know, my mom got sick in 2020, to the point that for a while we weren't sure if she was going to make it. Understandably, this rocked my world, and life hasn't really been the same since.
Thankfully, my mom recovered–albeit, with some long-term symptoms that she may or may not ever recover from–but the anxiety I felt during her illness never let up. Subsequently, the burnout continued to get worse until one day, I just … couldn't make myself blog anymore.
I've lost count of how many times I opened up the dashboard of my blog, how many empty drafts I left, staring at the computer screen until I gave up and closed out.
Could I have handled all of this better? Probably. And I don't really have any excuses. All I can say is depression mixed with anxiety is a bitch. I suspect I have some slight PTSD that hasn't exactly been addressed (I know, I know. I'm going to work on being more upfront with my doctor(s) this year too), but I'm working on it.
I'll be doing my best to get back into the swing of things, but I can't guarantee how often I'll be posting. I know, at least to start, I can't go back to the way things were. I was overwhelmed with the amount of things i had to do and it made blogging stressful, which was the exact opposite of what I wanted when I first started blogging.
What to expect this year
I have a few things I want to accomplish this year. Rather than saying they're plans, I'm just going to say they're goals. While I do hope to get these things done this year, I'm not going to put too much pressure on myself (since I obviously don't do super well when I'm overwhelmed).
I'm going to do my best to get back into blogging, particularly with writing reviews. I'm not sure yet how long these reviews will be or when I'll start blogging again, but it's something I'm going to do my best to work on throughout the year.
I've been quite interested in making TikTok and/or YouTube shorts, so I'm going to try to get into that as well. If you're interested in following me there, please do! See the links at the end of this post 🙂
And … this is the first time I'll be publicly announcing this, but … I'm currently writing a book 😱 I participated in and won 2022's NaNoWriMo (meaning I wrote fifty thousand words in the month of November) and I'm so close to finishing this book. My "goal" is to publish it this year, which I'm both extremely nervous and incredibly excited about. So, if any of you are interested in a paranormal romance with a "childhood friends separated by tragedy and brought back together as adults" theme (whew, what a mouthful!), then keep an eye out here for more information as the year progresses. I'll be posting more about it as it gets closer to the finish line 😉
Conclusion
I hope all of you are doing well and are able to keep your spirits up in this dreary winter season (depending on where you are in the world!)
I'll do my best to keep everyone updated and get back to writing reviews and various book-related content. Hopefully this year I'll learn to take plenty of breaks 💗
---
Check out my list of my favorite reads of 2022 here: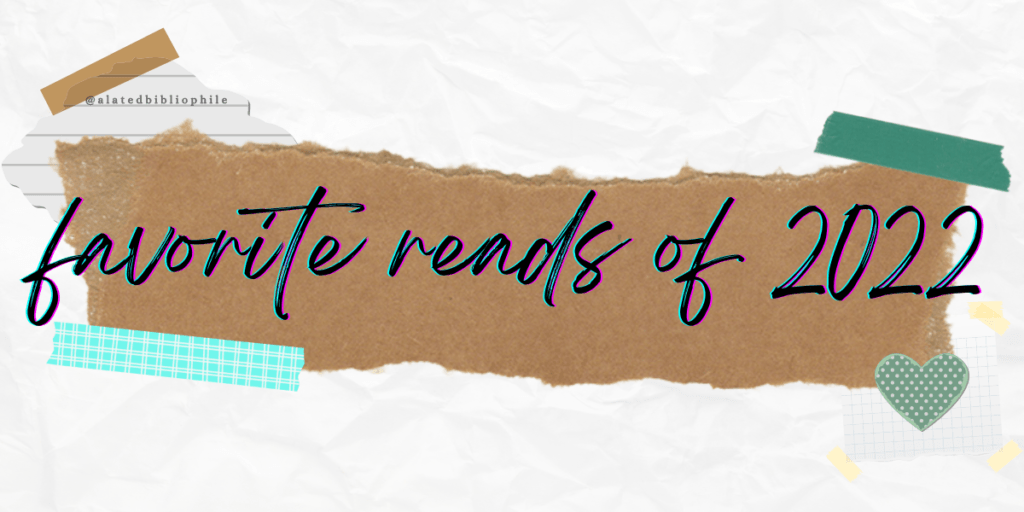 ---
Save this post!
---
Where to find me