I received an advanced/review copy of this book. This does not affect my opinion of the book or the content and honesty of my review.
This post contains affiliate links you can use to purchase the book. If you buy the book using that link, I will receive a small commission from the sale. This comes at no extra cost to you, but it helps me out a lot!
This book is suitable for 18+ due to mature content.
Extra Credit
by
Autumn Reed
GildedGirl

This year at Harbor University should have been a fresh start. My chance to finally get a taste of the independence I've craved for so long.

But one risky choice has caused me to lose everything I've been working toward. Freedom is no longer within my grasp, and it feels like all hope is lost.

My one saving grace? BioGuy.

I've never met the student I'm tutoring through the Extra Credit program, but that hasn't stopped him from owning my thoughts and preserving my sanity.

BioGuy

We didn't mean any harm.

We were just trying to pass our philosophy class and save a little money by sharing a tutor.

But, now that we've gotten to know GildedGirl, it doesn't feel right to continue deceiving her.

How do we confess that it's all been a lie? That the person she thinks she knows isn't one guy...but three?

**Extra Credit is a contemporary reverse harem romance loosely inspired by the Rapunzel fairy tale. Though the book features Violet, Tobias, Jude, and Lincoln from the Lonely Souls series, it can be read as a standalone.
Genres:
Romance
,
New Adult
,
Reverse Harem
Format:
ARC
,
eBook
,
Review Copy
Buy on Amazon
Goodreads
disclosure: this post may contain affiliate links. please visit my disclosure policy for more details.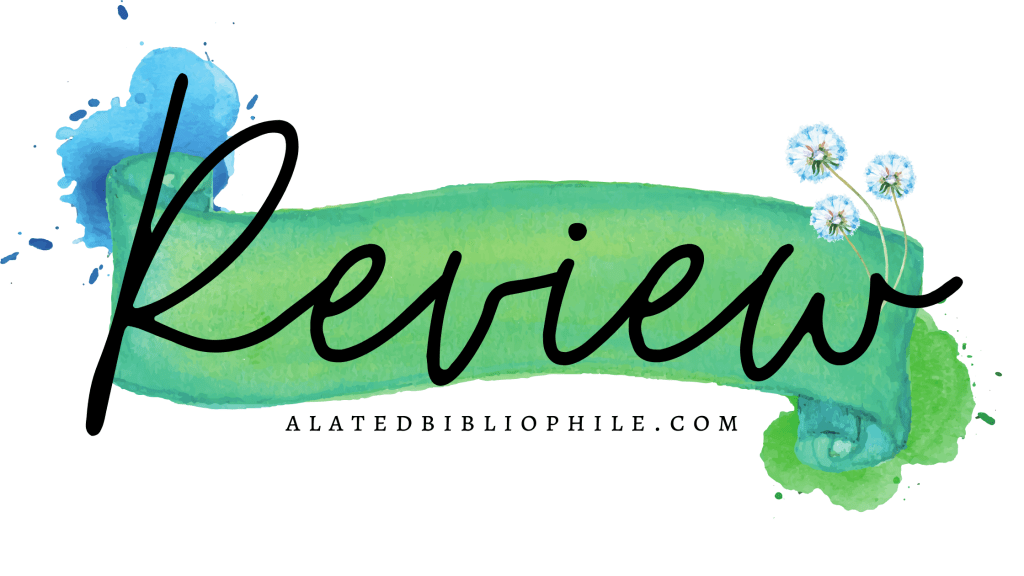 Intro
This book is in the same world as the Lonely Souls series, but while we do see Thea and her men again, this story is about Violet and her men. You don't necessarily have to read Thea's series to read this book, but it's definitely helpful to completely understand the full context and characters.
Also, as a note…the Lonely Souls series is inspired by The Wizard of Oz and Extra Credit is inspired by Rapunzel/Tangled. No, these are not retellings, but you can see the inspiration woven within the stories. As The Wizard of Oz and Tangled are two of my absolute favorite movies, I was even more thrilled with these stories.
The Heroine
Violet starts out as super meek and…well…a total pushover. I liked her, but at the same time, she was kind of one of those characters I couldn't help but get frustrated with and think, jeez, just grow a backbone already. I mean, don't get me wrong, I understand totally what it's like to want to make your parents/family happy…but this was over the top. Thankfully, she does grow that backbone and she becomes MUCH more likable as the story progresses. While obviously a romance, this is truly a coming-of-age novel with what I believe to be an important narrative. Violet has been through so much and she's spent her entire life trying to make her mother happy. Her mom is a perfect example of a manipulator and emotional blackmailer and it was so frustrating to see her in action. Thankfully, Violet ultimately comes into her own and learns to stand up for herself, but I'll be honest–the journey there is kind of rough.
The Heroes
Jude, Lincoln, and Tobias are all so different, yet they complement each other incredibly well. The premise of Violet tutoring BioGuy was so sweet and I enjoyed their conversations. The slow burn buildup was the kind of swoony, butterflies-in-the-stomach interaction that I live for in a romance. Each guy has something different to bring to the table and they each have a different relationship with Violet that's sweet and fun. Jude is more serious while Lincoln is playful and Tobias is kind of the friend-to-lover. Also, I know the author didn't necessarily base him on the Rapunzel characters, but Lincoln reminded me so much of Flynn Rider and I adored it. Each guy had different qualities that made him perfect for Violet, but my personal favorite was definitely Lincoln 🙂
Bullet Points
Violet's progression in this book was incredibly inspiring. I genuinely loved her character, despite being completely different from Thea (see my review for Thea's story beginning here).
When I first became aware of who Violet's love interests would be, Tobias was very much my least favorite. I liked him in the beginning of Thea's story, but as her books progressed, I got to where I could hardly stand him. Wellll…this book completely changed my mind. I don't know why I ever doubt Autumn because she never leaves me disappointed.
This book is suuuper slow-burn, which I both love and hate. When we finally get to see a *makin' sweet love* scene, it's so well worth the wait and I love everything about it…I just sort of wish we'd been able to see a full love scene with the other two guys (although, the sexy scenes they did get together were amazing, so don't fret). This definitely didn't ruin the story for me, it's just something I always think of with RH novels like these. HOWEVER, what I read was beautifully written and I have no complaints. ❤
Conclusion
As is no surprise of an Autumn Reed novel, I loved this story. It was such a sweet romance while also showing how much strength Violet gains in the end. I highly recommend this book for anyone who's a fan of reverse harem/college romance. And if you do end up reading, please come back and let me know what you thought!
Previous Reviews
The Lonely Souls Series: Spineless | Heartless | Witless
The Stardust Series: Polaris
The Collectors: Touch of Promise | Touch of Fate
Standalone: Scarlett, XO
Sign up for
my newsletter
!
Become a Patron!
Check out my Amazon storefront for several book lists, including a list of freebies!:
Alated Bibliophile Storefront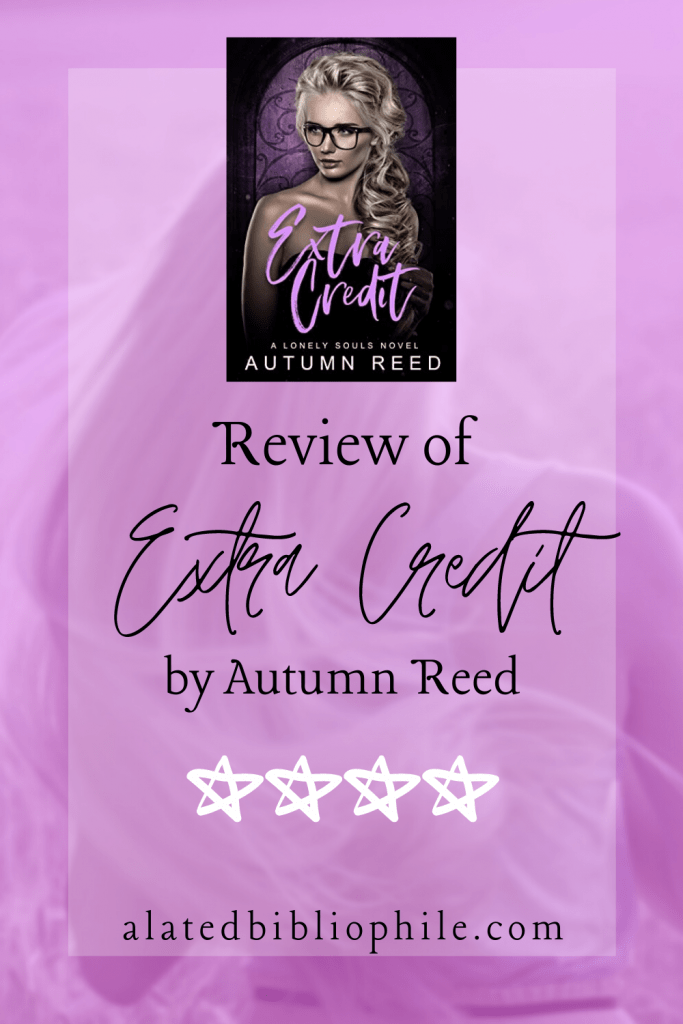 Rating Report
Plot
Characters
Writing
Pacing
Cover
Overall: