disclosure: this post may contain affiliate links. please visit my disclosure policy for more details.
NEW RELEASE FROM USA TODAY BESTSELLING AUTHOR BELLADONA CUNNING!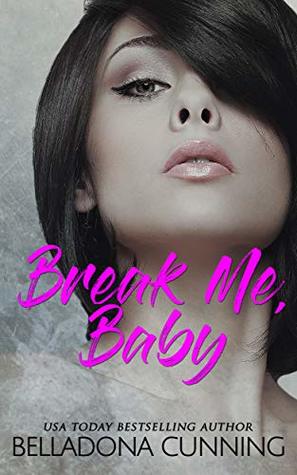 This time, he's not alone.
He was my first crush, first kiss, and first heartbreak.
The guy I haven't seen in two years when he left me on the bathroom floor in tears.
Now he's back with a vengeance, and he's brought some company.
They are my tormentors. My bullies.
But they have it all twisted.
If they expect me to roll over, they have another thing coming.
I'm no longer the girl their leader tormented into submission.
I refuse to break like last time.
Instead, I'll break them.
***BREAK ME, BABY*** is a reverse harem/mature high school bully romance novel. This is book one of the series. Contains foul language and sexual scenes; any sex featured is consensual
Get your copy of book one of this reverse harem academy romance today!