disclosure: this post may contain affiliate links. please visit my disclosure policy for more details.
Sometimes I read and I want to review the books but I don't want to have to write out a full review. That's where the mini-reviews come in 🙂 I'm going to try to do these semi-regularly with the books I'm not reviewing as ARCs, so keep an eye out 🙂 I'll also be making a specific menu option for the mini-reviews that you'll be able to look through, should you be interested.
While I'm only featuring the last book in this post, I want to do this mini on the entire series. This is easily one of the most creative and surprising series I've read. I didn't actually realize this was a paranormal series until the end of book 1 and it was written in a way that I didn't see the twist coming at all.
The story is haunting, angsty, infuriating, and sexy. There are moments I wanted to strangle the characters–including the main characters–and then there are moments where I couldn't imagine how they would possibly get out of the predicament they found themselves in.
The ending of this series was perfect and I couldn't be happier with it.
Click here to purchase Ignited.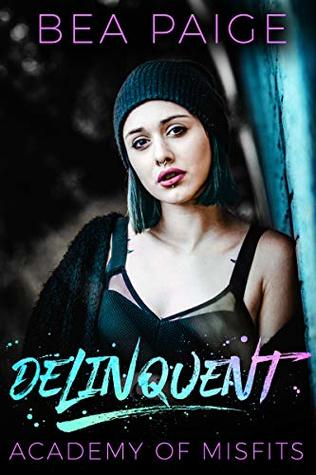 I have slightly mixed feelings on this book and its sequel. While I understood the reason behind her attitude, I seriously struggled with it. Most of the time, I got it, but there were times I just wanted to shake her and tell her that she was making things so much harder on herself, lol.
Other than that, I loved this book. I enjoyed the second a bit more, but either way, both were incredibly well-written and told a fantastic story. I love all the guys for different reasons and there's been a ton of character progression in both them and the heroine <3
I can't wait to read book 3!
Click here to purchase Delinquent.
I'm a pretty big fan of Katie May's stories and this one was no exception.
This is a very unique take on the academy setting with just a few hints sprinkled here and there about what's going on. There are a few rather creepy moments–which isn't a surprise if you've read her Beyond the Shadows series (which is on sale right now, btw)–and some seriously crazy twists that had my head spinning.
This book ends on a major cliffhanger and I can't wait to read what comes next!
Click here to purchase Between.
I hope you enjoyed my mini-reviews! Let me know in the comments if you like this theme and/or if there's anything else you'd like to see me post about on here <3
Happy reading!
Sign up for
my newsletter
!
Check out my Amazon storefront for several book lists, including a list of freebies!:
Alated Bibliophile Storefront