I had heard of hematite bracelets from a young age, and I've had the pleasure of being able to use a few hematite jewelry items and I've grown to really love them. This one in particular is a really great product. It's lovely and can be dressed up or down, and it fits somewhat loose so that it isn't digging into my skin or cutting off any circulation.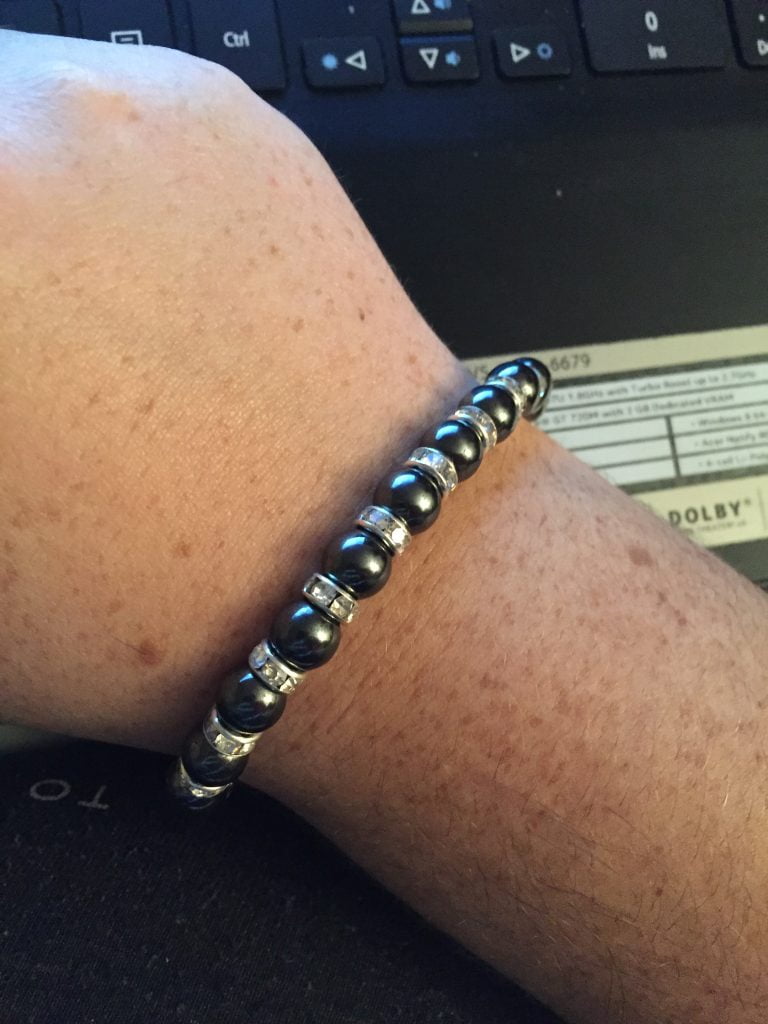 Almost immediately after I put the magnetic hematite bracelet on, I start to feel relief in my hand and wrist. I suffer from the beginning of arthritis and severe tendinitis, so I have quite a bit of pain in my hands and wrists on a daily basis, so any amount of relief I can get is an ab solutely wonderful feeling. I'm also going to school for Creative Writing, so I type a lot, which causes some pretty severe cramping and pain. I wear the hematite bracelet and I have much more endurance, the pain isn't nearly as bad, and I'm able to type with ease.
All in all, I really love this bracelet and I'm so happy I ordered it! 🙂
I received this product in exchange for my unbiased and honest review.